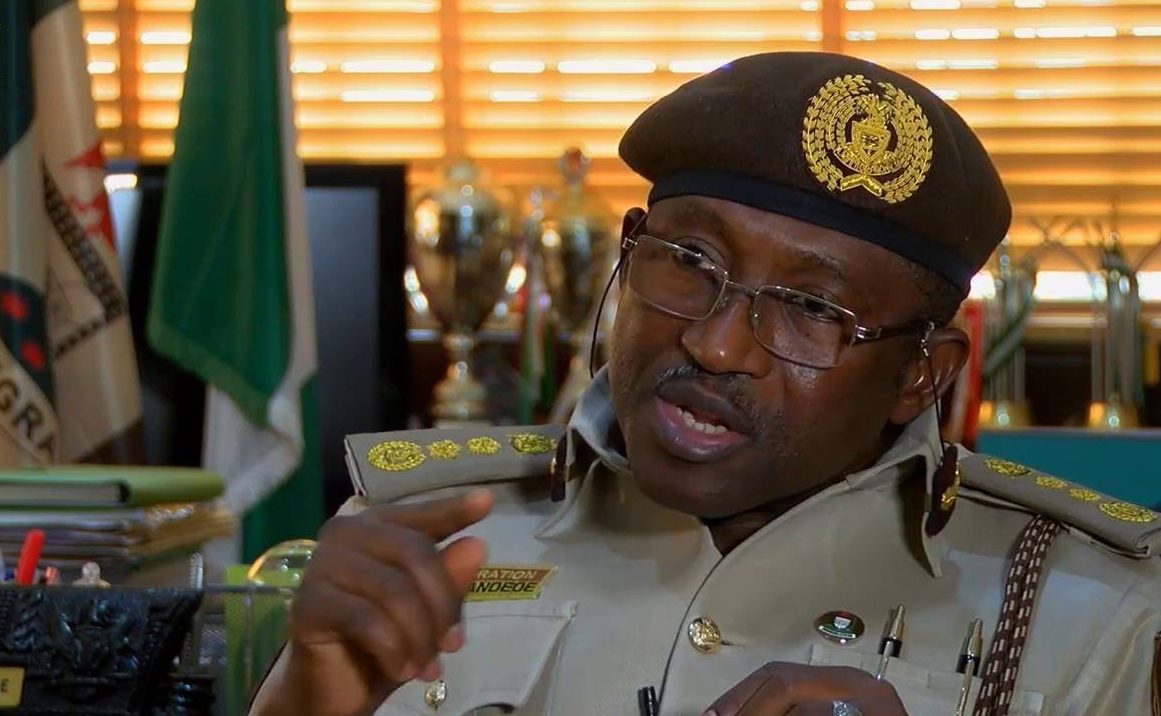 The Nigeria Immigration Service (NIS) has suspended the issuance of biometric visa-on-arrival to foreigners arriving into the country indefinitely.
The exercise was suspended because of controversies concerning charges.
The exercise, which was introduced on June 12, costs $110.
At present, NIS is issuing the ordinary visa-on-arrival to visitors coming into the country.
"It is not true that the NIS is collecting money from foreigners coming into the country for the issuance of biometric visas.
"The fees for the biometric visa-on-arrival is being collected by Online Integrated Services (OIS) and New Works, who are service providers appointed by the ministry of interior to collect the charges.
"OIS collects $90, while New Works collects $20 for the issuance of the biometric visas. The payment can be made online before coming to Nigeria or with a credit card upon arrival.
"However, there were complaints from people who have already paid to obtain visas before coming into Nigeria and were now also being required to pay for the biometric visa upon arrival.
"The issue was brought to the notice of the CG, who directed that the policy should be suspended until further notice," an official of NIS said. 
At present exemption from visa, charges apply to people carrying official and diplomatic passports from countries like China, Brazil, Venezuela, Morocco and South Africa, which have bilateral agreements with Nigeria. 
Copyright Ships & Ports Ltd. Permission to use quotations from this article is granted subject to appropriate credit given to www.shipsandports.com.ng as the source.