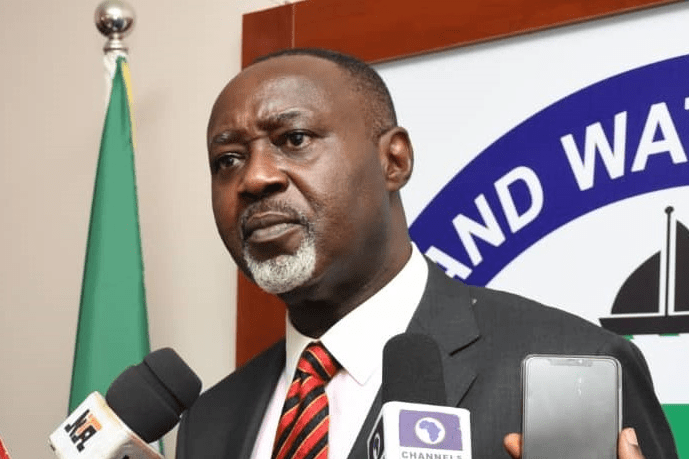 The National Inland Waterways Authority (NIWA) on Thursday inaugurated a task force to enforce safety standards on the waterways.
The agency also commissioned three patrol boats named PB Uyo, PB Daura and PB Badagry.
The Managing Director of NIWA, Chief George Moghalu, while speaking at the event held in Lagos, decried the overloading of passenger boats, which he attributed to the high rate of incidents on the waterways.
"Today is a very important day in the history of NIWA. This inauguration is what we have to do and do immediately. This is because it is meant to ensure security and sanity in our waterways.
"We have procured about 20 patrol boats. We are laying more emphasis on security at this point in time. And as a matter of fact, we don't want to be losing either boat operators themselves or passengers.
"We have also procured two ambulances while seven others are on the way. We have placed an embargo on boat ferrying after six o'clock in the evening because many accidents we recorded took place in the night while some of them were victims of overloading. And some of them do not have navigational facilities.
"We want to boldly say at this juncture that the task force has our full support. We are ready to listen to your requests," Moghalu said.
Speaking earlier, the General Manager, Marine, NIWA, Engr. Joseph Ororo, said the agency has repaired its wreck removal equipment, which will be deployed on the inland waterways soon.
"Recently, the MD approved the repair of a wreck removing engine which was faulty and abandoned for almost 13 years. More also, to move with digitalisation that is characterising the whole world at this time, an electronic information registration system is already put in place by the authority.
"Before now, we have been registering boats manually. But now, he has approved that beginning from the 1st of January 2022, online boat registration via the system would commence.
"You can register your boat in your comfort zone. The only reason for human interference is when there's a need for inspection of your boat. Meanwhile, if your boat registration is about to expire, it would alert you three months before the expiration.
"Also, for security purposes, it would be easy for security men to identify the owner of the boat. And that is why boat owners must not allow their boats to be used for illegal ferrying or other crimes," he said.