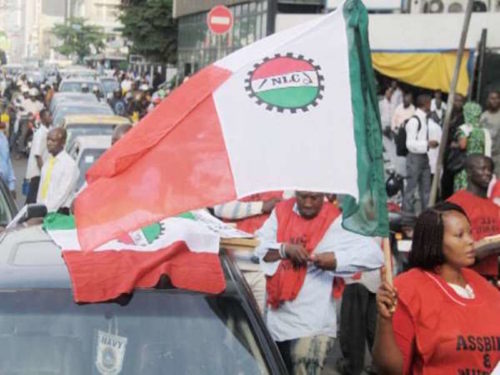 The Nigeria Labour Congress (NLC) said it will hold a nationwide protest on today (Tuesday) over the delays by the Federal Government to transmit the report of a tripartite committee on a new minimum wage to the National Assembly.
The committee had last year recommended an review of the national minimum wage from N18,000 to N30,000
NLC General-Secretary, Peter Ozo-Eson, said in a statement on Monday that the National Executive Council of the congress met on December 17 and decided it would embark on a nationwide mobilisation of workers and allies ahead of the protest.
He said all state councils, affiliate unions and the civil society organisations have been fully informed and mobilised to ensure the success of today's mass protests in all the states and the Federal Capital Territory.
He said the public would be informed when a date is decided for the commencement of a strike action.
A meeting on Friday between the Federal Government and labour unions ended without an agreement.
While addressing journalists at the end of the meeting, the NLC President, Ayuba Wabba, said the rally on January 8 will be determined by Monday's meeting.