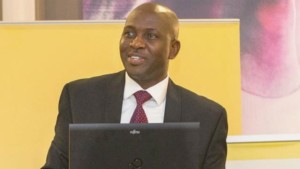 The Chief Executive Officer of the Nigeria Liquefied Natural Gas Limited (NLNG), Tony Attah, says there is no recent explosion at any of its gas pipelines.
Attah said this in Abuja on Wednesday while speaking to newsmen on the sidelines of the ongoing 2017 Nigeria Oil and Gas Conference and Exhibition (NOG).
"Let me first correct the impression that the explosion was on NLNG line. I read a few things from yourselves saying that NLNG pipeline exploded.
"No, the pipeline does not belong to us, it is true that we also have a line in the same corridor but in this instance, it is not our line.
"But we are partnering with the company whose line is impacted to ensure that we restore operations.
"We are not receiving gas from them as at moment because of the situation but we are working to have them come back because if they are back, we are sure to receive more supply to fill our trans 1-6 as you can expect."
He said within the next one to two weeks it was hoped that the pipeline would be restored.
Attah explained that he was not aware of anyone's death as a result of the explosion, "this line is in a very remote area, a minimum of 2-4 kilometers from the habited location.
"It is quite an unfortunate incident for this company but it is certainly not an NLNG line. I must emphasised that to you,", he said.
Rating the performances of 2016, Attah said that the market was down but there was hope that there would be a better performance this year.
"People will think it was only oil price that was down, gas price was down as well, but we are very excited at the recent development with the improvement in the market.
"We are also seeing some improvement upwards but we are also seeing improving demands in the India, China and some Asians are beginning to take centre stage again.
"We have to rely on Europe as the central point, which is the sink to receive in the phase of reduced demand.
"So last year was tough year and it forced a lot of tightening but we will see more hope in 2017," he said.
Copyright Ships & Ports Ltd. Permission to use quotations from this article is granted subject to appropriate credit given to www.shipsandports.com.ng as the source.