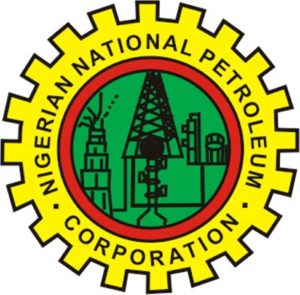 Nigerian National Petroleum Company (NNPC), has said the re-establishment of the national fleet would be a training ground for cadets to gain sea time experience.
The Group Executive Director, Downstream, Nigerian National Petroleum Company (NNPC), Henry Obi, said in an interview with journalists in Lagos.
According to him, the Nigerian Association of Master Mariners Association said since the demise of the Nigerian National Shipping Line (NNSL), there has been no meaningful manpower development programme in the maritime sector.
"It is a challenge today for cadets in Nigeria to have sea time experience which is one of the parameters for the assessment of cadets in the issuance of Certificate of Competence (CoC).
"The CoC is a certificate required by cadets for career growth as seafarers.
"Establishment of a national fleet will reduce reliance on foreign ships for transportation of our crude oil.
"In the case of epidemic or war risk in a country, foreign vessels tend to avoid the country.
"The establishment of a national shipping fleet will help mitigate such challenges," Obi said.
He said that the establishment of a national fleet would go a long way in increasing activities in the maritime sector.
The executive director said there would be an increase in shipping -related support services in the country, leading to more employment opportunities.
"The NNSL was established in 1957 and started operation in 1959 with three vessels and by 1979 had 24 oceangoing vessels.
"Unfortunately the company was later sold by the government due to dwindling fortune.
"Government plans to establish another shipping line. Although lessons have been learnt on what led to the collapse of the country's first national shipping line.
"It is not out of place for a nation to want to own a national fleet. Countries like China and India have state-owned shipping companies that are being run profitably.
"China COSCO Shipping Corporation Ltd., which is state owned is the largest shipping company in the world today.
"Also Indian state-owned shipping company (Shipping Corporation of India) has grown from a modest beginning of 19 vessels to a conglomerate with about 80 ships," Obi said.
He said the establishment of a national fleet for crude oil affreightment could be considered a noble idea, considering the possible benefits to the nation.
Obi said that there was the need for creation of an enabling environment for the national fleet to thrive.
He recalled that the Master Mariners Association of Nigeria was of the view that schools had lost focus and that certificates issued by maritime institutions were not recognised by employers of seafarers.
Obi said that presently, ship owners preferred to employ graduates from Ghana Maritime Institute rather than taking graduates from the Maritime Academy of Nigeria (MAN) Oron, due to lack of sea time experience.
He said the establishment of a national fleet should not be considered solely as the responsibility of government, adding that the national fleet was about ensuring the presence of a nation's flagged vessels.
Copyright Ships & Ports Ltd. Permission to use quotations from this article is granted subject to appropriate credit given to www.shipsandports.com.ng as the source.