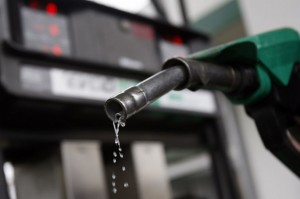 The Managing Director, Nigerian National Petroleum Corporation (NNPC), Retail, Yemi Adetunji, on Tuesday warned filling stations under-dispensing petroleum products to desist, saying the corporation had zero-tolerance for such irregularity.
He gave the warning at a news briefing in Abuja on what the corporation was doing to reduce incidence of under-dispensing oil marketers with NNPC brand.
According to him, the three strategic themes of NNPC Retail are business growth, being self-sustaining, and customers' satisfaction, hence no customer should leave any of the retail outlets with dissatisfaction.
"One of the key factors in retail business is that customers get value for what they pay for. We have a zero-tolerance for under-dispensing.
"We have a network development and control section that monitors under-dispensing, policing the sales and the dealers. We have sanctions if they are caught.
"It gets to a point where contracts of dealers will be terminated,'' Adetunji said.
Prodded for instances where action was taken against erring dealers, he said "for stations that take our brand as theirs, we have cases in court.
"For those we have terminated relationships with, we are following through with the process until we totally disengage.
"Our brand equity in 15 years is one of the highest in the country and we can't allow any dealer to toy with that.
"We are one of the companies declaring profits in the industry,'' he said.
Adetunji urged the public to report any filling station suspected to be under-dispensing fuel products or any other shady deal, and gave out contacts, including telephone numbers, for such report.
He said that at the end of 2016, the NNPC had a 14 per cent market share which could be "inching closer to 15 per cent now, though computations are done at year-end''.
The Adetunji said NNPC Retail would open three more mega stations to the public.
According to him, one will be opened on Nov. 30 in Sagamu, the second by year-end in Port Harcourt and the third, in the first quarter of 2018 in Yenagoa.
"It is a state-of-the-art 22-nozzle station. It has a bigger capacity, would be 24/7 open, available at all time. It is much bigger and can serve more vehicles conveniently at the same time.
"It has room for expansion to build a hotel and park tankers for drivers that want to relax and lay over. It is along Lagos-Ibadan expressway,'' he said. 
Copyright Ships & Ports Ltd. Permission to use quotations from this article is granted subject to appropriate credit given to www.shipsandports.com.ng as the source.