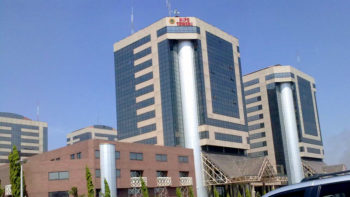 The Nigerian National Petroleum Corporation (NNPC) has said it will partner Osun government on renewable energy development.
The General Manager, Joint Venture of Renewable Energy Division of NNPC, Clara Eminike, disclosed this when she led the corporation's team on a visit to Gov. Rauf Aregbesola on Thursday in Osogbo.
She said NNPC was ready to collaborate with the state government on the mass production of cassava for the industrial purpose of bio-fuel programme of the corporation.
Eminike explained that the partnership was also aimed at linking the energy sector with the agriculture sector through the commercial production of bio-fuel from selected energy crops like cassava, sugar cane and oil palm.
She assured that the collaboration would help to create wealth, diversify energy source and also create jobs for the teeming citizens of the state.
Eminike noted that the partnership was necessary to efficiently and productively explore the agricultural potential of the state to drive the corporation's diversification dream from oil and gas to renewable energy development in Nigeria.
She said, "We know that oil and gas is not renewable and internationally, a lot of people are diversifying from oil and gas to other sources of energy.
"It might interest you that the NNPC is not left out as we have diversified from being an oil and gas company to be an energy company and that is how this comes into play too," she said.
The state governor commended the management of the corporation for displaying high sense of dexterity toward the diversification of the nation's economy.
Aregbesola described the partnership as a necessity to attract investors, create wealth and generate employment opportunities for the citizenry.
He noted that the move would support the farmers, particularly the cassava out-growers who hitherto faced challenges in marketing their agriculture produce.