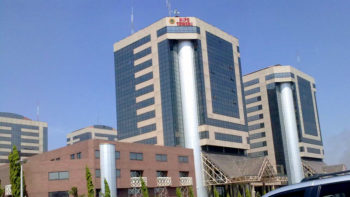 State oil company, Nigerian National Petroleum Corporation (NNPC) says the Ajaokuta-Kaduna-Kano (AKK) gas pipeline project is progressing under the original concept of 100 per cent contractor financing model.
The NNPC in a statement in Abuja by Spokesman, Ndu Ughamadu, assured that the contractor finance arrangement was still intact.
Ughamadu said the Engineering Procurement Construction contractors and possible lenders were currently in Dubai to discuss the financing terms.
Ughamadu commenting on the `proceed of gas Tariffs', said the application of revenue generated from the tariff would be purely for loan repayment since the project financing was "Contractor finance".
He said, "We wish to further clarify that part of the approvals obtained from the Federal Government is to fund the implementation of the project front-end activities tagged.
"Early Works" in order to continue to move the project forward pending the conclusion of the financing negotiations."
Ughamadu said the amount spent for the early works would be recovered immediately the loans disbursement commenced and that no part of the tariff would be spent on the project until the end of the loan moratorium period.
Ughamadu restated the commitment of the Corporation to actualise the AKK project as approved and in line with the Federal Government's desire to improve the supply of gas nationwide.
He said the attainment of the goal would enhance power generation, economic growth and employment opportunities.