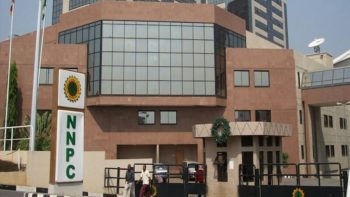 The Group Managing Director, Nigerian National Petroleum Corporation (NNPC), Dr Maikanti Baru, has said the company has signed a $3 billion oil and gas development deal to ensure development in the sector.
Baru made this known at the ongoing 7th OPEC International Seminar on Thursday in Vienna, Austria while speaking on investment in the Oil and Gas Industry.
He said that the deal was a third party financing deals with international banks adding that oil revenue remained vital for building the nation's economy.
Baru said the NNPC recognised the challenge as well as the opportunity oil demand growth presented for the country.
He said, "The balance of objectives requires that we undertake a paradigm shift in our business model to ensure that we attract capital and sustain flow of investment.
"Much more, the recent fiscal challenge experienced by the nation places a burden for change; hence we have undertaken to broaden the base of investment sources outside traditional government funding.
"To encourage the existing players in the industry, particularly the traditional JV partners, we undertook to settle all outstanding cash call arrears amounting to 5 billion dollars.
"This has restored confidence in the Nigerian oil and gas industry.
"We have also signed third-party financing deals with international banks on new oil and gas development worth over 3 billion dollars."
Baru said the NNPC had also executed a contractor financing deal of about $1 billion with Schlumberger for the development of 250 million barrels of oil equivalent fields in the Niger Delta.
He also spoke about gas supply to the domestic market which he said had tripled from 500mmscf/d in 2010 to about 1500mmscf/d currently.
He said, "We have completed and commissioned almost 600km of new gas pipelines thereby connecting all existing power plants to permanent gas supply pipeline.
"The recently sanctioned $2.8 billion, 614 Km Ajaokuta-Abuja-Kaduna-Kano pipeline projects is a demonstration of commitment to investing in local gas development."