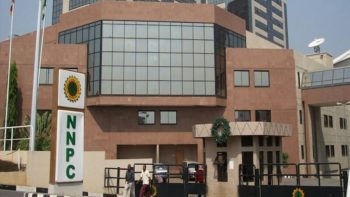 State oil company, the Nigerian National Petroleum Corporation (NNPC) has said it is set to immediately resume oil exploration activities in Nasarawa State.
The General Manager, Frontier Exploration Services of NNPC, Dr Mazadu Bako, disclosed this on Monday in Lafia, during a courtesy visit to the Deputy Governor, Silas Agara.
He said that oil exploration activities in Keana Local Government Area and other parts of Benue Inland Basin were temporarily suspended in January.
Bako attributed this to the killing of one of the NNPC personnel by suspected herdsmen in the wake of the recent attacks of farmers by herdsmen at the Benue/Nasarawa border.
According to him, NNPC has been mandated by the Federal Government to resume the activities in order to increase its oil output.
Bako said that adequate security arrangements had been made to protect the lives of the workers.
He called for the support of the government and people of Nasarawa State for NNPC to achieve the purpose of the project.
Receiving the team on behalf of Gov. Umaru Al-Makura, the deputy governor, expressed concerns over the unfortunate killing of the NNPC staff.
He pledged the support of the state government to enable NNPC to succeed on their assignment.
NNPC had embarked on the exploration activities in Nasarawa State since 2017.
The corporation is doing this through one of its upstream subsidiaries, Integrated Data Services Limited.