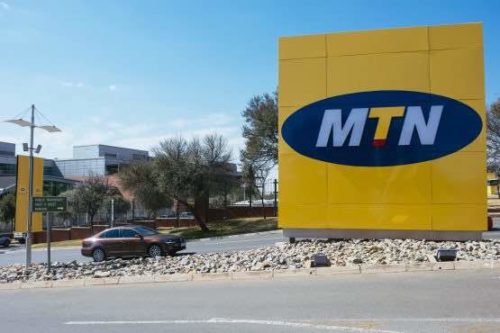 By Ace Omozuwa
Telecommunication giant, MTN and some influential voices in South African media landscape are in hyperactive mode countering the claims by the Central Bank of Nigeria (CBN) that in collaboration with four Nigerian banks, MTN unlawfully repatriated $8.1billion from Nigeria to offshore investors. The CBN fine became inevitable as a result of "remittance of foreign exchange with irregular certificates of capital importation issued on behalf of some offshore investors of MTN Nigeria Communications Limited and subsequent investigations carried out by the apex bank in March 2018."  Investigations by the apex bank reveal that the transfer of funds between 2007 and 2015, which occurred in tranches of 2.63 billion dollars, 1.766 billion dollars and 348 million dollars were transacted with irregularly issued CCIs.   Furthermore, the CBN alleged that MTN did the repatriation after unlawfully converting shareholders' loan of $399, 594,146 to preference shares.
Disappointingly some key figures in South Africa's media are not objectively appraising the facts of the issue or show the logical and procedural flaws of the fine; rather, they have subjectively reduced it to a case of Orwellian shakedown.
The one-sided perspective of the financial journalist and host of "The Money Show", Bruce Whitfield, a show that aspires to offer "a wrap of the day's business news as well as insight into trends and expert advice on all things money-related" displays the danger of jingoistic narratives. His opinion piece captioned; "It's time for MTN to hang up on Nigeria"published on Wednesday 5th September by Business Insider SA unashamedly transgressed the ambits of facts. It also charged speculative remarks with vatic and magisterial authority. An excerpt will make this claim clear: "Executives at MTN must surely be having serious conversations about their long-term future in Nigeria.Even if they succeed in convincing authorities that they had the permission they claim they were given to move $8.1 billion in dividends out the country and even if they manage to prove that their tax affairs are in order despite a $2 billion demand this week from that country's government, investors will constantly be wondering where the next brickbats will be coming from."
One of the fine marks of intellectual sophistication is to express subjective viewpoints in ways that show respect for objective facts. Since the journalistic ethics of respect for facts could not lessen the jingoistic exuberance of Bruce Whitfield, and in a blatant disregard for fact checking he wrote; "The Nigerian economy, like South Africa's, has been practically stagnant for the past three years. Its business there is looking more like a liability on the books of MTN than an asset. Nigeria is a notoriously tough place to do business. Lots of SA companies have got burned there.'' First, all available data show that the Nigerian economy is growing. Second, all available data show that business is good for MTN in Nigeria. Nigeria is the economic lifeblood of MTN. For, MTN has visible footprint in over 20 countries around Africa, Europe and Asia, yet, one-third of its revenues come from Nigeria. MTN holds about 35% of mobile telecommunications market share in Nigeria.
Bruce's claim that MTN's business in Nigeria "is looking more like a liability on the books of MTN than an asset" is factually incorrect. It is an attempt to imbue journalistic commentary with elements of fictive genres.
Contrary to what Bruce would want people to believe, South African companies in Nigeria are thriving and enjoying huge patronage. But the contrary is the case with Nigerian companies in South Africa. They often draw attention to systemic ploys of "socio-economic asphyxiation" targeted at their innovative spirit and businesses.  According to media reports, a smart business leader and president of over a million Nigerian residents in South Africa affirmed that SA has "some laws to ensure that foreign businesses do not thrive in their country."
When the former President of South Africa, Jacob Zumavisited Nigeria, he gleefully acknowledged that there are "120 big South African companies in Nigeria". Some of South Africa's top companies in Nigeria includeStanbic Merchant Bank of Nigeria, Power Giant, Multichoice, Eskom Nigeria, South African Airways, Umgeni Water, Refresh products, South African Breweries (SAB miller), PEP Retail Stores, Shoprite,  Protea Hotels, Critical Rescue International, South African-Nigeria Communications. Zuma's disclosure and this list show the trade imbalance and lopsided economic affinities between Nigeria and SA. It is therefore surprising that Bruce could present Nigeria as the graveyard of South African companies.
Bruce's claim that ''Lots of SA companies have got burned'' in Nigeria is an infantile attempt to reconstruct reality. It is an erroneous attempt to magnify shadow beyond substance. These are the reality:  Shoprite is thriving in Nigeria; the monopolistic Multichoice is smiling to the bank; Stanbic Merchant Bank of Nigeria is waxing stronger and stronger.  If Nigeria's business climate is inimical to profitability and long-term sustainability like Bruce would want international investors to believe, the over 120 South African companies operating in Nigeria will not be thriving and increasing their footprints.
Bruce's kind of narratives abound because the Afro-familial ties between Nigeria and South Africa is wilting, and xenophobia, which is fuelled by a malignant disrespect for historical facts, and quest for supremacy is now pervasive.
Law-abiding, solution-providing Nigerian business owners in South Africa experientially know what it means to be serial victims of primitive hostilities.  Nigerians are openly killed, maimed in the streets of South Africa for the simple reason or "crime" that they are Nigerians. Yet, in the spirit of African unity the federal government of Nigeria keeps exploring diplomatic avenues to end the heinous regime of xenophobia.
Hon. AbikeDabiri-Erewa and the Nigeria Mission in South Africa has done all that is diplomatically possible to ensure South African Police authorities provide protection for Nigerians.  Furthermore, Nigeria's government has asked the African Union (AU) to compel South African authorities to halt the sporadic xenophobic attacks while advising Nigerians to shun self-help and reprisal attacks.  Yet, the government of SA has not done much to guarantee the security of Nigerians within their territory.
It is important to educate commentators in the school of Bruce about the national character of Nigeria. Nigeria did not become the giant of Africa by mere population and market size, relative economic prosperity or by draconian control of multinationals. She earned that enviable status because of her widely acclaimed altruistic commitment to the political and economic liberation of African nation states, and peace-keeping efforts around the globe.  Until recently, a vital part of Nigeria's resources was expended on peace-keeping missions in war-torn African nations without any plan to advance her strategic national interest.  We contributed huge financial, intellectual and moral capital to the end of apartheid in South Africa without ulterior motives. Therefore, Nigeria would not descend so low to perpetuate acts of shakedown. This is not to say that in the spirit of African brotherhood Nigeria will keep condoning criminal breaches of her law by multinationals.
The business environment in Nigeria may have its peculiar set of challenges. But to tacitly or emphatically affirm that Nigeria discriminates against multinationals is to place fiction in the locale of sacred facts.  This counsel of Bruce; "As South Africa is learning to its cost, if you are not nice to FDI (foreign direct investment), it ups sticks and finds a new place to live" is needless, because, it is based on a wrong assumption.  Nigeria's tax system and business environment support innovations, enterprises, and multinationals without discrimination.
When Google was founded twenty years ago by Larry Page and Sergey Brin while they were conducting their Ph.D. research at Stanford University in California, they did not envisage that one day Google will be hit with an exceptional €4.3 billion fine by European Union regulators for violating antitrust laws.
When the European Commission alleged that Google abused its android market size by bundling its search engine and Chrome apps into the operating system, stopped phone manufacturers from making "devices that run forked versions of Android", and that Google "made payments to certain large manufacturers and mobile network operators" to solely bundle the Google search app on handsets, the American media did the noble thing: Without taking side it sought to verify the factuality of the claims.
Similarly, when the Government of United Kingdom (UK) slammed a maximum fine of 500,000 pounds on Facebook as penalty for permitting a data-mining firm, Cambridge Analytical, access to the personal data of millions of Facebook users, the American media did not allow jingoism to blind their sense of judgment.  They extoled facts, and did not allow blind nationalistic sentiments to frame their portrayal of the issues.
It is important for the South African media to follow the worthy examples of her American counterpart and stop fanning the flames of xenophobia by needlessly vilifying Nigeria. News commentaries that relegate fact to the background and appeal to people's base sentiments cannot develop any nation.  It is counterproductive. The South African media should strive to promote Afro-familial ideals and raise the social consciousness of the people, so that, the desire to achieve a strong, prosperous, and united Africa will not be quashed by xenophobic attacks or ultra-nationalistic parochialism.
Copyright Ships & Ports Ltd. Permission to use quotations from this article is granted subject to appropriate credit given to www.shipsandports.com.ng as the source.