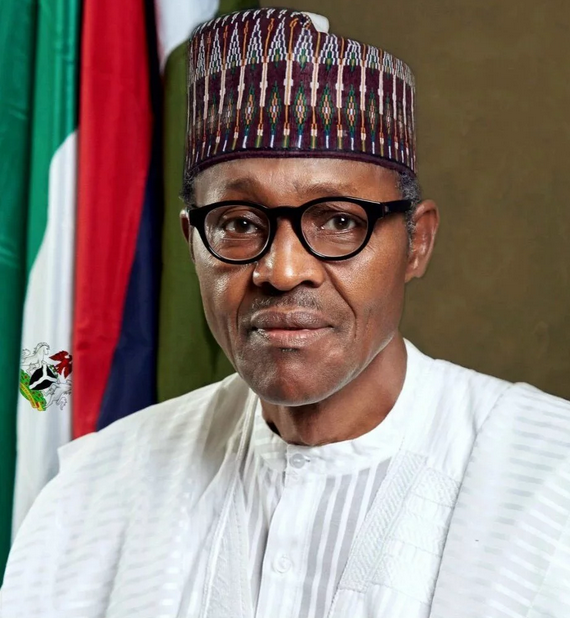 The President called Ministers 'noisemakers' but he is bound by the Constitution to appoint at least 36 of them.
Section 147 of the 1999 Constitution compels the President to appoint Ministers from all 36 states of the federation while Section 148 spells out the functions of the Ministers and makes it clear that he must meet them regularly.
So the President has to live with these 'noise makers' for the life of his administration.
Ministers and civil servants have their jobs clear cut out for them by law. None can take the place of the other, but obviously Mr. President thinks otherwise.
We yearn for change in the maritime industry and Mr. President will make this change a reality by appointing a competent noisemaker as the Minister of Transport.
I think the transport sector has been largely suffered a wretched fate under this democratic dispensation with non-experts given the task by successive governments to pilot the affairs of a highly technical sector.
Obasanjo in 1999 appointed Mrs. Kema Chikwe as his first Transport Minister. Chikwe had no idea how the transport sector runs. She is a radio journalist, editor, publisher and politician. She would have done better in NTA.
Chikwe ended up being dubbed 'Minister of Port' as she concentrated all her attention on the ports, not even the maritime industry.
Then came Ojo Madueke in 2001. Ojo's idea of moving the transport sector forward was to ask Nigerians to ride bicycle to work.
Critics told Madueke that Nigerian roads were unsafe for such venture but he would not listen until a bus pushed him himself into a ditch while he was cycling to work. End of bicycle campaign.
Next came Abiye Sekibo. The Rivers State born medical doctor and politician was appointed in 2003 at the beginning of Obasanjo's second term.
While Sekibo was a novice, a lot of initiatives and reforms took place under him largely because he listened to stakeholders.
In August 2003, Sekibo said the Federal Government was considering a scheme to support local shipping in the oil and gas industry. The 'scheme' turned out to be the Coastal and Inland Shipping Act aka Cabotage Law which made coastal trade the exclusive preserve of ships owned by Nigerians.
He also piloted Obasanjo's port reform programme, which increase private sector involvement in port operation by making reputable private operators responsible for terminal operations.
Diezani Allison-Madueke succeeded Sekibo. She was appointed by Late President Yar'Adua in 2007. She will be remembered as the Transport Minister who wept after being caught in the notorious Apapa gridlock for several hours.
Many will however remember her more as Nigeria's most powerful Petroleum Minister under the administration of Goodluck Jonathan.
Ibrahim Bio, a pharmacist from Kwara State, succeeded Allison-Madueke.
Bio was appointed Minister of Transportation on 17 December 2008, replacing Allison-Madueke whom Yar'Adua transferred to head the Ministry of Mines and Steel Development.
When Goodluck Jonathan became Nigeria's Acting President in 2010, he replaced Bio with Yusuf Suleiman – a politician and former civil servant. While he cannot be described as an expert, he worked as a deputy director in the defunct National Maritime Authority (NMA).
Suleiman occupied the position from April 6 2010 to July 10, 2011 when he was deployed to the Sports Ministry after an altercation with Patrick Akpobolokemi, then Director General of the Nigerian Maritime Administration and Safety Agency (NIMASA).
Suleiman reportedly recommended in December 2010 that Akpobolokemi and the NIMASA board be sacked, claiming they were guilty of abuse of office. That was his undoing, because the NIMASA DG was Jonathan's boy.
Jonatrhan appointed Senator Idris Umar to replace Suleiman. A Gombe State born lawyer and politician, he knew little about the transport sector but he played the politics and survived for more than four years in the post. But there wasn't any added value recorded.
Seven Transport Ministers in 16 years of our new democratic experiment speaks of some level of instability and possible policy inconsistencies as each Minister – with an average tenure of 2.3 years – came with his/her own agenda. There was no 'master plan' that was being implemented or followed through.
What we want going forward is a Transport noisemaker, sorry Minister that will adopt a holistic approach to Nigeria's transportation challenges.
We need a 25-year master plan for integrated transport infrastructure development. A master plan than will clearly identify current and future mobility needs and create a strategy to address same.
We also want a noisemaker that will understand the place of the shipping sector in economic development.
In the short term, Apapa needs urgent attention. The port city is under threat – threat from ubiquitous petrol tank farms, threat from terrorist attacks and threat from debilitating traffic gridlock.
The next Transport noisemaker must urgently rise up to this. And I hope for once, we'll have a transport professional appointed into that office.