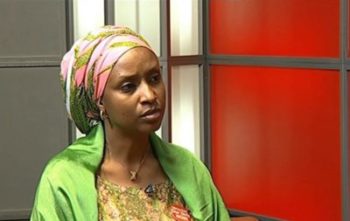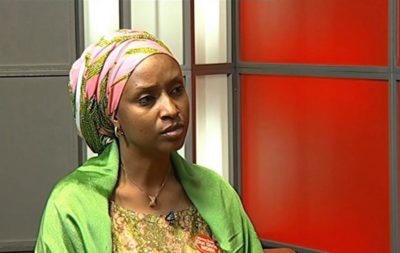 The Managing Director of Nigerian Ports Authority (NPA), Ms Hadiza Bala Usman has denied any investigation of the agency by the Presidency. In a series of tweets on Thursday, Usman said she had nothing to hide, and was ready for probe.
The NPA boss said she would not bend in her resolve to rid the agency of corruption, adding that there was no meeting between her and any APC chieftain as reported by an online medium (not SHIPS & PORTS).
Usman was reacting to reports that the presidency has ordered an investigation into the financial dealings of NPA over allegation of fraud.
"My attention has been drawn to malicious lies being bandied around by a Prince Henry Nwazuruahu on my person," Usman tweeted, "I wish to challenge him to bring up evidence on any such meeting with any APC Chieftain and any monies being given. I wish to challenge him to provide the authorship to this report whom I shall file a suit against in the court of law for defamation of character.
"My lawyers have been briefed and I shall proceed with filing a suit… @Breakingpost_ng you will be held accountable for your actions," she said.
Usman said in the last few days, she had faced a barrage of "malicious lies" directed against her in the media, saying she will not budge on her position on compliance with government policies.
"I will not bow on my stance to rid the NPA of corrupt practices.
"I will not be cowed or intimidated into conforming to corrupt practices of cheating the Federal government of its revenues.
"I have been issued with death threats and veiled messages conveying that my life is at risk because of the stance I have taken. No false media attacks or threats to my life will stand in the way of my doing the right thing," she stated.
Usman said the agency had not received any notification by the presidency of an investigation, saying the agency is open to any such investigation as it has nothing to hide.
Usman also stated that contrary to insinuations in the social media, "I never earned N2mill in FCT as an intern or NYSC. I didn't even do my NYSC in FCT. .pls get your facts right before speaking".
Usman was appointed Managing Director of the NPA in July 2016.
Copyright Ships & Ports Ltd. Permission to use quotations from this article is granted subject to appropriate credit given to www.shipsandports.com.ng as the source.