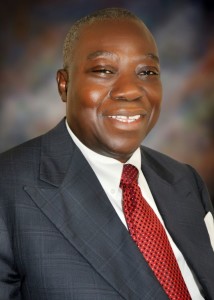 The Board of Directors, Nigerian Ports Authority (NPA) has decided to clear abandoned vessels disrupting the operations of Integrated Oil and Gas Free Zone (Intels) in and other concessionaires in Eastern ports.
The Chairman of the Board, Emmanuel Adesoye, disclosed this on completion of a facility tour of Onne Port by the Board members on Thursday.
The abandoned vessels obstructing the operations of belong to a company whose operations had been taken over by Assets Management Company (AMCON).
Adesoye said that the management of NPA would try to move all abandoned vessels in various terminals to safe anchorage to improve the operations of concessionaires and increase government revenue.
He suggested that Intels should dialogue with NPA and the owner of the abandoned vessels to see if there would be alternative ways of evacuating the abandoned vessels.
Adesoye said NPA would also consult to seek ideas on how to go about it.
Adesoye, however, promised that both the Board and the Management of NPA would do their best to enable indigenous investors in Oil and Gas Free Zone to sustain the business and generate more revenue for government.
He said that there should be opportunities for other operators who would like to be on the same level with Intels in order to make Nigerian ports more competitive to achieve the status of being the hub in the West and Central Africa.
The Deputy Chief Executive Officer of Intels, Adamu Abubakar, urged the Board members of NPA to assist the company to access all spaces allocated for its operations in Calabar port.
Abubakar suggested for dialogue among NPA,, Intels and AMCON in order to quickly move abandoned vessels in its terminal in Calabar.
Copyright Ships & Ports Ltd. Permission to use quotations from this article is granted subject to appropriate credit given to www.shipsandports.com.ng as the source.