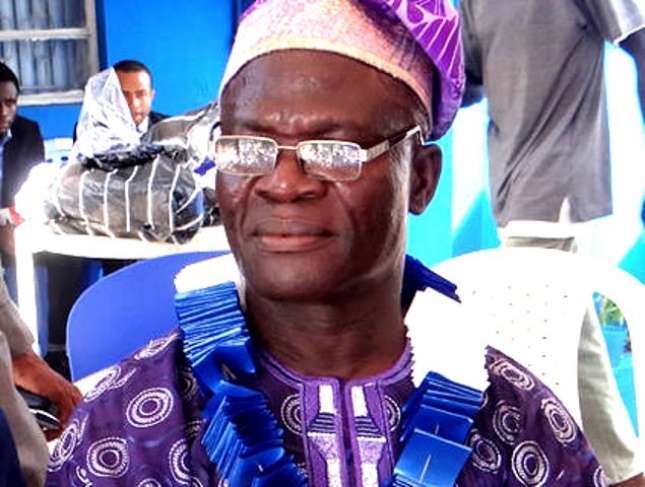 The Association of Maritime Truck Owners (AMATO) said beginning from Monday next week, the implementation of the newly introduced truck call up system by the Nigerian Port Authority will commence in full.
The Chairman of AMATO, Chief Remi Ogungbemi in a chat with SHIPS &PORTS DAILY on Tuesday, said while NPA has commenced the test run of the call-up system, it has not been effective "due to the manner in which the call up cards are currently been issued". 
He said when the implementation of the new system fully commences; truck drivers will remain in their garages and would only be called upon when it is their turn to load inside the port. 
He said, "There is a lot of favouritism because it is manual. Of course, they are not asking us to pay any money but as it is now, it is not working the way I think it should work because we still have trucks on the road and yet they don't have call-up while we have some that got the call-up but yet could not access the port. With the ongoing enlightenment of truckers, I believe very soon we will overcome the problem and it will start working.
"From next week, I will expect that every trucker will comply with the regulation ad take their vehicles to their garages. If they cannot process the call-up by then, let the agent that gave them the loading order or the terminal delivery order check the call-up slip for them. When they get the call-up, nobody will stop them and ask them for money and they must also resist the temptation of giving out money."
When asked if the truckers have parking space, Ogungbemi said, "Eighty percent of the trucks have their garages but because there is nothing to regulate them, that is why we have everybody coming to the port at the same time but as soon as we have something that will inform them when to and not to come to the port, normalcy will return and there will be orderliness along the port access roads."
He urged NPA to ensure that only those that have the call-up cards are allowed into the port, even as he appealed to corporate truck owners including BUA and Dangote Group to wait for their turns before entering the port.