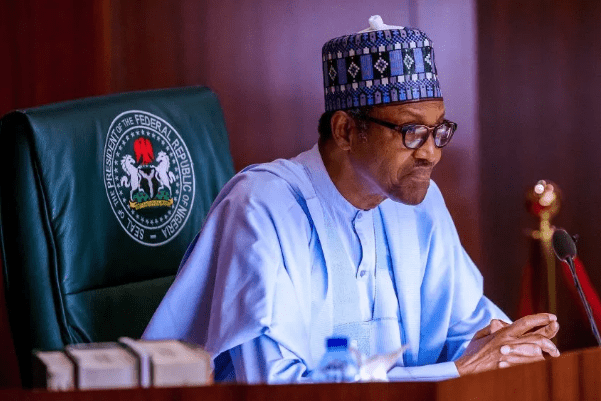 The Managing Director of Nigerian Ports Authority (NPA), Director-General, Nigerian Maritime Administration and Safety Agency (NIMASA) and Governor, Central Bank of Nigeria (CBN) earn more than the President of Nigeria, according to the Revenue Mobilisation Allocation and Fiscal Commission (RMAFC).
The commission also listed the Nigerian National Petroleum Company Limited (NNPC), the Federal Inland Revenue Service (FIRS) and the Nigerian Communications Commission (NCC) as government-owned enterprises with salary structures outside of the mainstream public service salary structure.
RMAFC Chairman, Mohammed Shehu, said at the weekend that the commission would therefore embark on the review of public officials' pay is because it is unacceptable for any public official to earn more than the President of the country.
Speaking on a television programme monitored by SHIPS & PORTS, Shehu stated that the multiplicity of salary structures in the public service in the country was being reviewed by his commission.
"A lot of Nigerians are not aware that there is disparity. Why should any chief executive of a public office earn a salary higher than that of the President of the Federal Republic of Nigeria? But this is what it is. You have the NCC, NPA and the CBN Governor. Do you know that the severance package of a CBN governor is higher than that of a sitting President?" he queried, noting that the situation was abnormal.
"There are lots of lapses there, so this is what has informed us to do this exercise now. It is not true that we are just trying to release a bonus or a jumbo package for the president, governors and legislators. And contrary to what a lot of people believe that legislators and senators have jumbo salaries, there is no legislator, no senator, no minister that earns over N1 million a month in Nigeria," he said.
He said the salary review exercise has received President Muhammadu Buhari's nod.
"This is not good for Nigeria. The President is the President and there has to be a way these things are adequately harmonised in a manner that some chief executives will not get a salary higher than that of the president or governors.
"I don't believe that any public officers whether CBN or any other agency should have a package higher than that of the President of the Federal Republic of Nigeria. I think this is not good for the system," he stated.
Copyright Ships & Ports Ltd. Permission to use quotations from this article is granted subject to appropriate credit given to www.shipsandports.com.ng as the source.