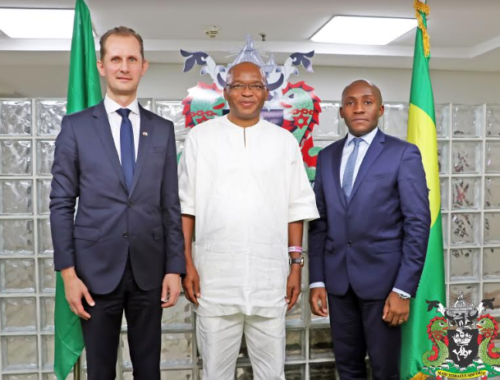 Nigerian Ports Authority (NPA) said it is putting finishing touches to plans to deepen the channel of Onne Port in Rivers State to 11 metres as a way of encouraging bigger vessels to call the port.
NPA Managing Director, Hadiza Bala Usman, disclosed this in Lagos on Tuesday during the visit of the Danish Ambassador to Nigeria, Jesper Kamp to the organization. 
Usman said that the authority remained committed to creating an enabling environment for businesses to thrive in the maritime sector.
Represented by the Executive Director, Marine and Operations, Dr. Sokonte Davies, she called for continuous engagement on the way forward in the maritime sector.
She also told the Danish envoy that NPA was committed to the development of deep seaports across Nigeria.
Speaking earlier, Kamp his visit to NPA was part of efforts to promote Danish-Nigerian trade relations and attract investment to Nigeria.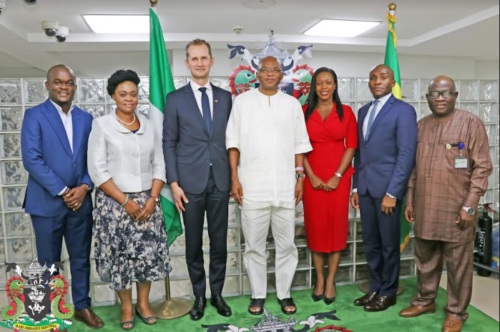 He said besides facilitating investment in infrastructure to Nigeria, he has been mobilizing Danish companies to invest in Nigeria, as exemplified by Maersk Line and other companies.
The Ambassador said Danish entities operate 30 commercial vessels in the Gulf of Guinea and therefore his country is concerned about security in the Nigeria maritime domain.
The envoy added that the Danish government is collaborating with the Nigerian Maritime Administration and Safety Agency (NIMASA) and the International Maritime Organisation (IMO) on training of marine cadets and maritime security.
The Managing Director of Maersk Nigeria, Gildas Tohouo, who accompanied the Danish Ambassador on the visit, thanked the management of NPA and other stakeholders for their support for Maersk Line and for efforts at increasing the draught of Onne Port. 
He said Maersk ships will patronize Onne Port the moment the port channel is deepened by additional one meter as being proposed.
He said the revenue of Onne Port will increase by USD2 million once Maersk ships begin to use it.