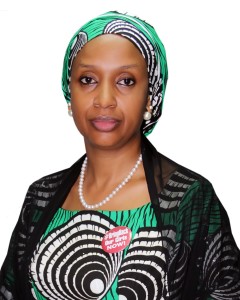 The last may not have been heard of the controversial wharf landing fee as the Nigerian Port Authority (NPA) said it has gone to court to seek redress over the collection of the fee by the Lagos State government.
Managing Director of NPA, Hadiza Bala Usman, dropped the hint in Lagos on Monday while addressing complaints from truck owners over collection of charges by truckers to the Lagos State government.
N500 is paid on a 20-feet container, N1,000 on 40-feet and N300 on every vehicle imported through the ports as wharf landing fees. 
"We are going to, through the Attorney-General, take the Lagos State government to court over the wharf landing fee," Usman disclosed while meeting with truck owners. 
The Association of Maritime Truck Owners (AMATO) recently raised alarm over alleged extortion and harassment of truckers by the wharf landing fee collecting authority over mode of collecting the fee, for which it claimed receipts are not issued. 
Chairman of AMATO, Chief Remi Ogungbemi said his members can no longer face the harassment as it is having negative effects on their business.
He said, "In most cases if the drivers pay this money, they don't issue them with receipt and when they ask of receipt, it will become an offence. So we are no longer comfortable paying the money. Sometimes they impound our trucks and slam a bill of N100,000 or N500,000 and those they could not impound they forcefully break into compartment of the vehicle and remove the battery," he said.   
Copyright 2017 Ships & Ports Ltd. Permission to use quotations from this article is granted subject to appropriate credit given to www.shipsandports.com.ng as the source.