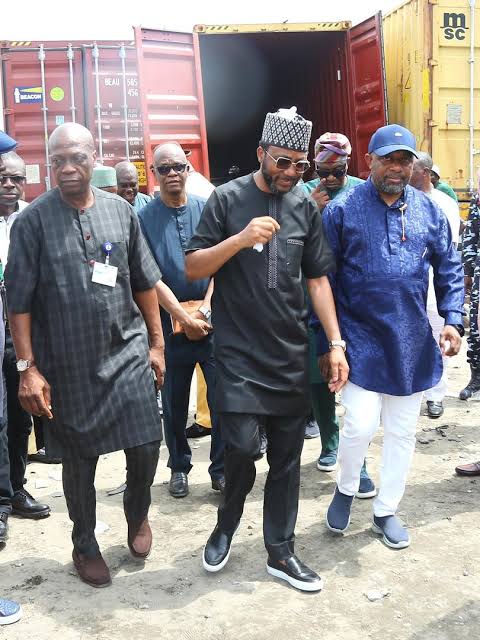 The Nigerian Ports Authority (NPA) has warned against the illegal stripping of containers along the port access road.
NPA Managing Director, Mohammed Bello Koko issued the warning weekend when he visited Tin-Can Island Port where he inspected designated container stripping yards around the port.
He warned that truckers caught in the act stand the risk of being delisted from the electronic call-up system platform managed by the Trucks Transit Parks (TTP).
He said container stripping on the port access road violates operational guidelines and will no longer be condoned.
Koko also announced that NPA has rolled out standard operating procedures for barge operators.