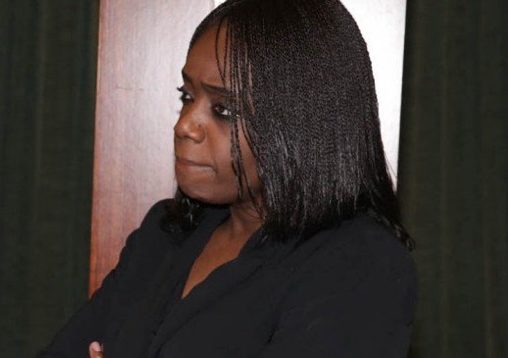 Several Nigerians and the opposition People's Democratic Party (PDP) have demanded the resignation of the Minister of Finance, Kemi Adeosun, over her alleged forgery of the National Youth Service Corps (NYSC) certificate.
An online newspaper reported that the minister skipped the one-year mandatory youth service and later forged the exemption certificate.
Adeosun has been silent since the allegation was published weekend, but several Nigerians have been mounting pressure on her to resign or be sacked by President Muhammadu Buhari. 
A former Director-General of the Bureau of Public Service Reforms, Joe Abah, took to his twitter handle to say that if the allegations are true, Adeosun should not only be fired but also prosecuted.
"If it is true that the Minister of Finance did not do the NYSC and presented a forged certificate, then her position is irredeemably untenable and she must be fired and prosecuted. That a swift rebuttal or admission has still not been issued is difficult to understand," Abah tweeted.
A social commentator Kayode Ogundamisi, tweeted, "@HMKemiAdeosun if PM reports are true, your best bet is to RESIGN NOW! For the sake of Nigerians who enrol in @nysc_ng some even dying in the process. Nigeria's finance can't be entrusted in the hands of a forger, dont wait for #KemiWhereIsYourNYSCCertificate? to trend please." 
A former Minister of Aviation, Femi Fani-Kayode, was more caustic in his reaction.
"No wonder we are in a recession! It's time for Kemi Adeosun to resign. Only a primitive and savage cow-loving herdsman can appoint a low class cockney-accented peasant from the slums of East-End London and a barely-educated misfit with a forged NYSC certificate as Min. of Finance. No wonder we are in a recession! Its time for Kemi Adeosun to resign!" Fani-Kayode tweeted. 
A member of the Bring Back Our Girls (BBOG) movement, Aisha Yesufu, said the Buhari administration had fallen so low that it has given the Peoples Democratic Party (PDP) some moral high ground.
"President Muhammadu Buhari's government has fallen so low that it has given PDP that should be hiding it's head in shame the opportunity to be on some moral high ground! PMB has redefined the word integrity," she tweeted.
In its reaction, the PDP advised President Muhammadu Buhari not to provide cover for the minister.
"PDP has charged President Muhammadu Buhari to immediately sack, arrest and arraign his Minister of Finance, Mrs. Kemi Adeosun for alleged criminal forgery of her NYSC certificate. 
"The PDP challenges President Buhari to prove himself a man of integrity by allowing an open system-wide and independent inquest into all alleged corrupt practices in his presidency," the party said in a statement.
Copyright Ships & Ports Ltd. Permission to use quotations from this article is granted subject to appropriate credit given to www.shipsandports.com.ng as the source.