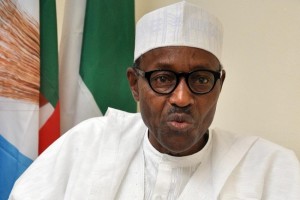 President Muhammadu Buhari has said that he was shocked to learn that from 1999 to 2014, successive governments spent all the savings made from crude oil revenue on food.
Buhari said this at the Aso Rock Presidential Villa in Abuja on Sunday when the representatives of the Federal Capital Territory paid him a Christmas homage.
He said it took him a long time to recover from the shock.
"We looked at the left and right. From 1999 to 2014, the crude production was over 2.2 million barrels per day. The average cost per barrel was $100. When we came, it was $37. I think it is now between $40 and $50.
"I asked for savings, there was no savings. I asked what they used the money to buy, they said they bought food and oil. I do not know how long it took me to recover from the shock," Buhari said.
The President regretted that when the country discovered oil, it threw away every other revenue source.
"Some of you will recall either by history or discussion that it was cocoa, palm kernel, cotton, agro-allied industries that we used to build infrastructure, be it rail or school. We also used the produce to develop oil. When we got the oil, we threw everything away.
"We thank God this year, the harvest was quite good, otherwise, I do not know what we would have done. No money saved, no infrastructure built, power is still our main problem. Old roads have dilapidated and they needed to be repaired from Lagos to Kano, Port Harcourt up to Maiduguri. There are rail lines we want to develop from Lagos to Calabar, from Lagos to Kaduna and the Abuja one.
"If we can get the infrastructure done, we cannot even know the number of Nigerians that will get job. So, we have to get infrastructure. It will take tankers and other articulated vehicles off the road, we will save vehicles and we will save lives and we will get jobs for a lot of Nigerians," he said.
Copyright Ships & Ports Ltd. Permission to use quotations from this article is granted subject to appropriate credit given to www.shipsandports.com.ng as the source.