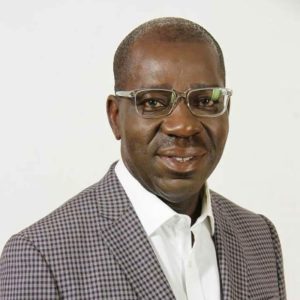 Few days after the Niger Delta Development Commission (NDDC) asked its contractors to returr directives to the contractors ordering them to stop work immediately.n to projects site, Governor Godwin Obaseki has given a counter directives to the contractors ordering them to stop work immediately.
Obaseki had in March said his administration would not allow NDDC execute any projects in the state without meeting the state's specifications and designs.
In a press statement signed by Secretary to the State Government, Barr. Osarodion Ogie, the NDDC contractors were given seven days to submit the design drawings, Bill of Engineering Measurement and Evaluation of their respective projects to the State Ministry of Works.
According to the statement, "No NDDC contractor is allowed by the state government to resume work until their designs and documents are scrutinized and certified by the Technical Committee set up by the government in this regard."
Commissioner of NDDC in Edo, Saturday Uwulekhue, in his reaction said the directive was to change the narratives, the negatives postures of the NDDC as regards execution of shoddy and substandard jobs in the state.
Uwulekhue noted that part of the Act establishing the NDDC was that the commission should implement measures put in place by member states.
He stated that any contractors whose designs and specifications did not meet the state requirement would go back and redesign them to be in line with the state masterplan.
According to him, "We are poised to ensure the proper thing is done. We want everything to be done as specified in the Bill of Quantity. It is not for a contractor to come to Edo and do shoddy jobs like they did in Erediauwa, Amagba road and others. If the State is putting measures in place to correct the ills of NDDC, I am not against it.
"We have over 300 projects in the state and few have been completed. NDDC has problem with implementation and execution. The contractors usually play smart during execution of projects."