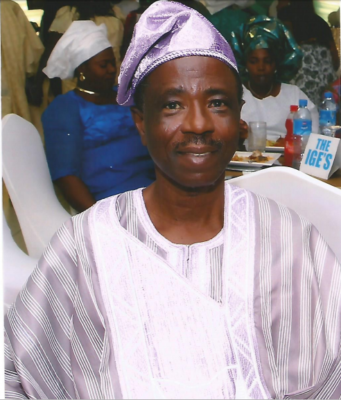 Nigeria has lost another of its maritime industry icons as the country's first indigenous Chief Marine Pilot, Capt. Joshua Adebayo Oyewumi, succumbed to the cold hands of death on Sunday, November 25. 
Capt. Oyewumi, who was the Managing Director of Dangote Port Operations died at the age of 78 in London, according to family sources. 
Capt. Oyewumi has a vast range of experiences and expertise in the maritime industry. He took up appointment with the Nigerian Ports Authority (NPA) as a Pilot in 1974 and rose through the ranks. He achieved a great feat by becoming the first indigenous Chief Pilot with Master Foreign Going UK Certificate for both Apapa/Tincan Ports in 1978. He was also in Port-Harcourt River Port as the Chief Port Harbour Master from 1981 to 1985. 
He also worked with the National Fertilizer Company of Nigeria (NAFCON) at Onne as a consultant. He was invited to join the Aeromaritime Nigeria Limited as the Director of Harbours and later became the Director of Technical Services with Brawal Shipping Line, culminating in the purchase and crewing of the famous MV Ndoni River and crewing of the vessel.
He also served as a consultant to Dicon Salt Company. He has also been privileged to serve in some Government appointments. He has served as Chairman of Irepodun Town Planning Authority during the period of General Murtala/General Obasanjo regime. In his humble way, he served all through this period without collecting any money. He has also served as Managing Director of Adebayo International Marine Consultancy Ltd (AIMCL), which is a company vast in port operations and Administration.
Born in Erin Ile, Kwara State on October 14, 1940. He hails from Erin-Osun in Irepodun Local Government Area of Osun State. He began his education at Gusau, Zamfara State in 1949 where he completed his Primary school. He proceeded for his secondary school education at St Paul College Wusasa, Samaru, Zaria from 1954-1959 where he obtained his WAEC school certificate.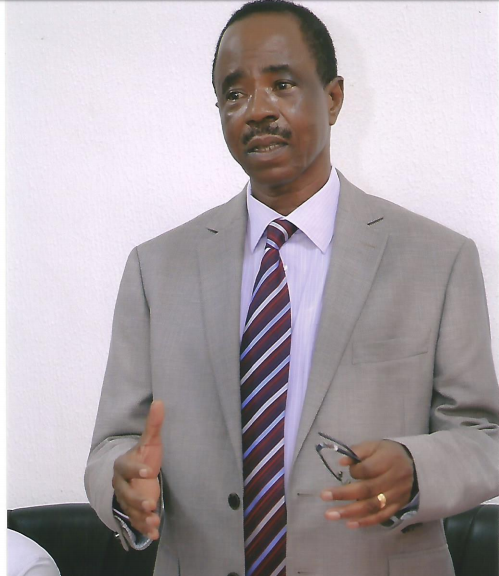 Capt. Oyewumi commenced training as a Marine Cadet Officer in 1960 with Inland Waterways Department and went to Quarra base, Apapa in the Nigerian Navy for his basic training. He proved his worth in this training by having the best overall performance result in all subjects at the end of the course. In recognition to his exemplary performance, the then head of the Nigerian Navy, Commodore Kennedy presented him with a book prize titled "Nigerian Perspective: An Historical Anthology". He began his early career with the Elder Dampster Lines Limited of Liverpool, United Kingdom (UK) as Navigating Cadet Officer on board their vessels and subsequently rose through the ranks.
To further his quest for knowledge in his chosen career, Capt. Oyewumi embarked on a journey outside the shores of Nigeria. He attended a vast range of colleges in the United Kingdom such as the Riversdale Technical College, Liverpool and the Liverpool College of Technology now Sir John Moore University on Byrom Street, Liverpool, to mention but a few. In all these, he was able to acquire knowledge in the following competencies, 2nd Mate Certificate of Competency Fgn UK 1964-65, 1st Mate Certificate of Competencies Fgn UK 1966 as well as Master Certificate of Competency Fgn UK in January 1970 etc. He has served as Chief Officer and Master of foreign going vessels with many foreign companies like Pakistan International Shipping Line, Ocean Tramping of Hong Kong, and many others where he has distinguished himself creditably.
Capt. Oyewumi has a number of awards credited to his name both in his professional career and for his contributions to society. These include best shipping operator for the year 2005 by Maritime Journal, the Award of Excellence presented by the Chartered Institute of Logistics and Transport in Nigeria also in the year 2005 and was knighted in 2002 as a fellow of Osun Anglican Diocese in recognition of his contributions to the Diocese. He is an associate member of the Institute of Navigators and member of the Nigerian Association of Master Mariners (NAMM).
In August 1998, he was invited to join Dangote Group by the Group President Aliko Dangote as the General Manager, Ports Operations. He was subsequently elevated as the Group General Manager and promoted as the MD Ports Operations in June 2007, the position he occupied until his demise recently. He actively participated in the obtaining of concessional approval for the Dangote Group as a Terminal Operator.
Outside his profession as a distinguished Master Mariner, Administrator and Corporate Executive, he served as the President of the renowned Club 20 of Erin Osun between 1998 and 2004. He was the Chairman of the 3rd Erin Osun Moje celebration in 1995 and participated financially and morally in various projects embarked upon by the community.
Capt. Oyewumi was a staunch family man who believed strongly in honesty, integrity and hard work.
He is survived by his wife, Mrs. Mabel Tinuola Oyewumi and four children.