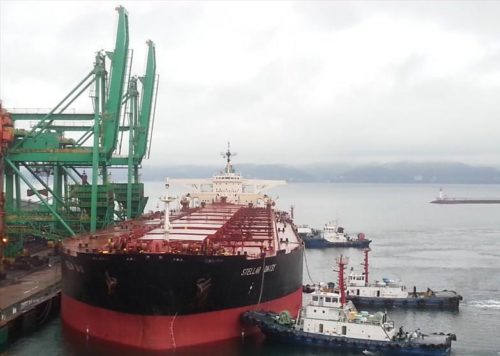 Ocean Infinity has been contracted by the Korean government to search for the wreck of the VLOC Stellar Daisy that sank on 31 March 2017 with the loss of 22 lives.
The wreck of the vessel lies in an unknown location in the South Atlantic approximately 2,500 nm due east from Uruguay where it sank carrying a cargo of iron ore from Brazil to China.
Ocean Infinity said it would be deploying a fleet of autonomous underwater vehicles (AUVs) to search for the wreck of the Stellar Daisy and would survey it using 3D imaging technology once it was found.
The AUVs are capable of operating in depths of up to 6,000 m and work without tethers to the surface.
Oliver Plunkett, ceo of Ocean Infinity said: "For the sake of all involved we sincerely hope that we can find Stellar Daisy and be able to collect as much evidence about her loss as we can. As always with deep sea search there can be no guarantee of success as neither the precise location nor the specific circumstances of her loss are known."
Ocean Infinity was involved in the search for missing Malaysian Airlines aircraft MH370 which was lost, it is believed, over the Indian Ocean on 8 March 2014. The search for the missing aircraft was to prove unsuccessful.
The sinking of the Polaris-owned Stellar Daisy put the spotlight on the safety of very large ore carriers converted from VLCCs.  
Copyright Ships & Ports Ltd. Permission to use quotations from this article is granted subject to appropriate credit given to www.shipsandports.com.ng as the source.