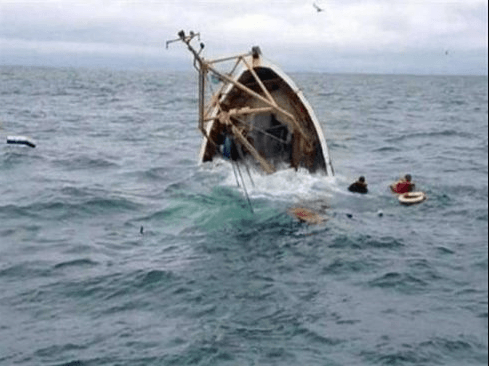 The Commissioner of Police, Lagos State, Hakeem Odumosu, on Tuesday gave details of how the insistence of a commercial boat operator, Elebiju Bimbo, to collect N1,500 from his passengers instead of N1,200 led to the death of 12 persons.
Odumosu explained that the operator of the boat took off from a private jetty at Kirikiri and was heading to Badagry when he (boat operator) suddenly switched off the engine of his boat, and hiked the fair from N1,200 to N1,500.
The Lagos State Police boss, who paraded the suspect, revealed that a heated argument ensued between the passengers and the boat driver.
He said the boat then drifted until it collided with a barge as a result of the wave generated by a bigger boat that was passing by. 
At the time of the incident, 20 persons were on board the ill-fated boat, out of which only eight persons survived.