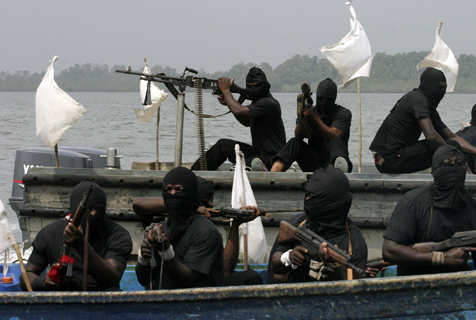 The Indian High Commission to Nigeria says contact has been established with pirates who kidnapped 20 Indian seafarers from a tanker off Benin Republic with all crew members reportedly safe.
An official of the Commission in Abuja said efforts are underway to seek the early release of the abducted seafarers whose location remains unknown.
A letter written by one Colonel Sachin Dubey, Defence Advisor, Nigeria, Ghana, Benin and Cameroon at the Indian High Commission in Abuja to India's Commissioner for Non-Resident Indian (NRI) Affairs in Goa, Narendra K. Sawaikar, reads: "DG Shipping (Government of India) has confirmed that contact has been established between the concerned parties and the Indian nationals are reportedly safe. The Mission will continue to follow up on the issue. 
"The (Nigerian) Defence Minister assured that all necessary assistance will be provided for the safe and early release of the hostages in case they are found in Nigeria."
The seafarers were kidnapped on December 15 when six pirates boarded the Marshall Islands-flagged tanker MT Duke, kidnapping six sailors from Goa and sixteen other Indian seafarers while leaving one Nigerian cadet onboard.