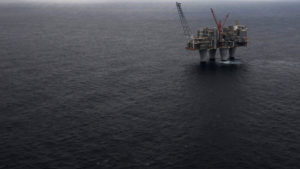 As oil majors are considering exiting Norway, the government is warning them that they could still be on the hook for billion of dollars in costs to close down dried up oilfields if they aren't careful to whom they sell.
For each future transaction, Norway's Petroleum and Energy Ministry will assess whether to make companies liable for the close down costs of assets held by their former subsidiaries should their new owners not be able to handle the expenses, it said in a Nov. 8 letter to oil companies sent to the Norwegian Oil and Gas Association, which was obtained by Bloomberg.
That practice has previously only applied to single assets, according to Rune Solberg, a partner at Oslo-based law firm Thommessen AS. The move by the government could raise barriers for companies wanting to exit Norway altogether and have a negative effect on pricing or at least increase transaction costs, he said.
"It will take some time to get clarity on the new practice," Solberg said. "Any uncertainty linked to the ministry's handling is negative for both buyers and sellers."
The ministry wasn't immediately able to comment, spokeswoman Ella Bye Morland said when contacted by phone.
The push to expand liability suggests the government is growing concerned as the big international companies look to sell assets to what may be smaller, less financially robust oil explorers and private equity firms. Exxon Mobil Corp. and Total SA are considering selling assets in Norway and so is Royal Dutch Shell Plc, the Sunday Times reported over the weekend. That follows the $1.3 billion merger of BP Plc's Norwegian unit with Det Norske Oljeselskap ASA earlier this year.
The ministry said in the letter that "it should make no difference whether it's a stake or an entire licensee company being sold," arguing that the country's petroleum law allows it to set conditions for seller liability also in the latter case.
The government is probably evaluating the consequences of a change in ownership structure, including financial solidity and industrial competence, Oluf Bjorndal, the Norwegian Oil and Gas Association's manager for legal affairs, said in an interview Monday.
The Norwegian Petroleum Directorate, the industry regulator, has estimated that decommissioning costs of installations offshore Norway would amount to about 170 billion kroner ($20 billion).
Copyright Ships & Ports Ltd. Permission to use quotations from this article is granted subject to appropriate credit given to www.shipsandports.com.ng as the source.