Almost seven years after an amnesty ended an era of bombings, kidnappings and theft, the Niger Delta is nervous once again.
"General" Ramsey Mukoro opens a wad of cash and orders a double Hennessy before issuing his warning: the rebellion he was part of is threatening to return to the oil-rich Niger River delta.
Sipping the cognac from a gold-leaf glass at a mid-morning interview in a hotel bar in the southern Nigerian city of Yenagoa, Mukoro, the 33-year-old former militant commander, listed grievances that may return the delta to the violent days before a peace deal in 2009: unemployment, pollution and prosecution of top leaders of the insurgency.
"There's no development around," he said on the balcony of the gaudy Aridolf hotel, overlooking hollow buildings and shacks made of wood and corrugated iron opposite a busy highway lined with mounds of garbage. "Another agitation is coming."
Before the last bout of unrest ended with a government amnesty and agreement to pay the gunmen, the rebels kidnapped oil workers and attacked installations run by companies including Royal Dutch Shell Plc, Chevron Corp. and Eni SpA, cutting output in Africa's biggest oil producer by about a quarter.
With his security forces engaged in fighting Boko Haram's Islamist insurgency in the north, President Muhammadu Buhari can't afford renewed rebellion in the delta. Oil accounts for two-thirds of government revenue, and almost all of Nigeria's exports. Africa's biggest economy is already reeling from the 69 percent drop in prices for Brent crude, the equivalent of Nigeria's Bonny Light, since June 2014. Three pipelines were bombed last month.
The militants are frustrated by Buhari's decision to cut multi-million dollar contracts given to former commanders to guard the pipelines they once attacked. The government plans to slash financing to the amnesty program by half this year to about $100 million and scrap it all together next year. Under the agreement, about 30,000 fighters have been receiving training and a 65,000 naira ($327) monthly allowance.
They're frustrated too by the decision of the state anti-corruption agency to charge one of the most powerful former commanders, Government Ekpemupolo, on Jan. 14 with money laundering and colluding with the country's maritime body to divert 34 billion naira of government funds. Ekpemupolo, widely known as Tompolo, didn't appear for questioning and has denied the accusations in statements in local newspapers.
"The prosecution against Tompolo, our leader, is unfair and we will not take it," Mukoro said. "The federal government should be mindful of what they are doing."
The weekend after an arrest warrant was issued for Tompolo, the Bonny-Okrika and Escravos-Warri pipelines were bombed, shutting down supply to two of Nigeria's state-owned refineries. Tompolo's spokesman denied he was involved and said the violence was orchestrated to frame him.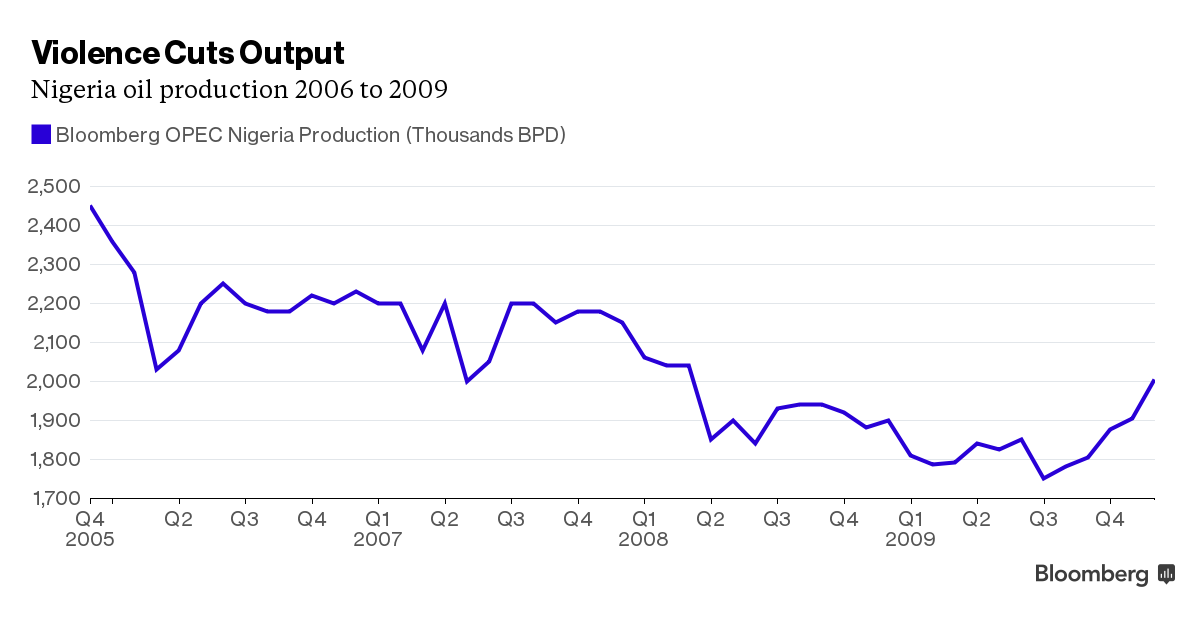 Paul Boroh, Buhari's special adviser on the Niger delta, said militants who accepted the amnesty have "disassociated" themselves from the attacks and were helping to track down the perpetrators. A 57-year-old retired brigadier general who's also heading the amnesty program, Boroh said he's confident the former fighters "won't go back to the creeks."
Many commanders may have no interest in resuming violence because they have "enjoyed largess, they're now used to luxury, they have a lot of business," Olumide Oyebamiji, senior project officer at the Stakeholder Democracy Network, which mediates in local conflicts, said in Port Harcourt, the southern oil industry hub.
One of the biggest criticisms of the amnesty program is that commanders allegedly siphoned off their followers' share of the cash. The program has also failed to tackle pollution and a lack of development in a region where Nigeria's statistics agency says more than 50 percent of the population live on $1 a day, said Anyakwee Nsirimovu, who helped draft the original amnesty program.
"Those few leaders are living well. They have become billionaires overnight and the young ones are still loitering the streets," said Nsirimovu, head of the Port Harcourt-based Institute of Human Rights and Humanitarian Law. "These leaders pocketed the money and gave them peanuts. Those who really carried AK-47s in the Niger delta are still here."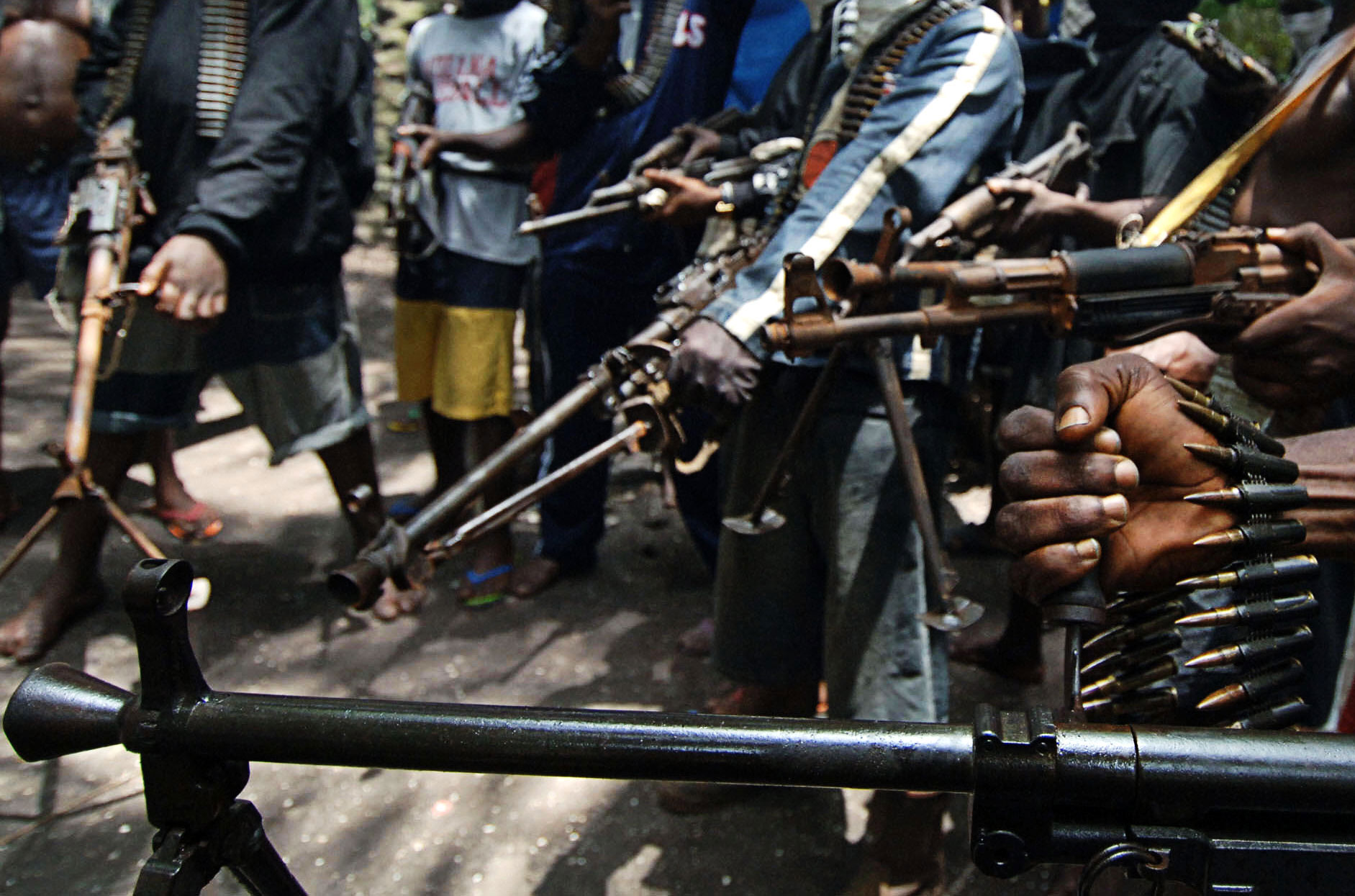 While the amnesty has created a semblance of stability, many see it as a government reward for violence, potentially encouraging others to take up arms, said Patterson Ogon, who was an official on the amnesty program between 2011 and 2014. Many ex-fighters can't find jobs and those that do find they often pay less than their amnesty allowance in a country where the minimum wage is 18,000 naira per month, he said.
"People are apprehensive because these are enough reasons to create room for another insurgency," he said.
With government finances pressured by oil prices close to $35 a barrel, Buhari doesn't have much choice but to be tough with the former militants, which may prompt "another mini-war," said Cobus Claassens, the 50-year-old managing director of security company Pilgrims Africa Ltd., which has operations in the delta.
Buhari will have to "be strong and show them the mailed fist, pull the sword out of the scabbard," said Claassens, whose company caters to clients such as General Electric Co. and Wal-Mart Stores Inc's. Game shops in Nigeria. "He doesn't have anything to offer them, there's no oil and gas business, there's no development, he doesn't have the money to pay them off."
Even without a resurgence in unrest, at least 250,000 barrels a day, or about 13 percent of total production, are stolen, Buhari said in July, accusing unidentified former ministers of being involved. In December, the Security and Civil Defence Corps said it had destroyed more than 200 illegal refineries in the delta and jailed 120 people.
Other crimes, including kidnapping, are still thriving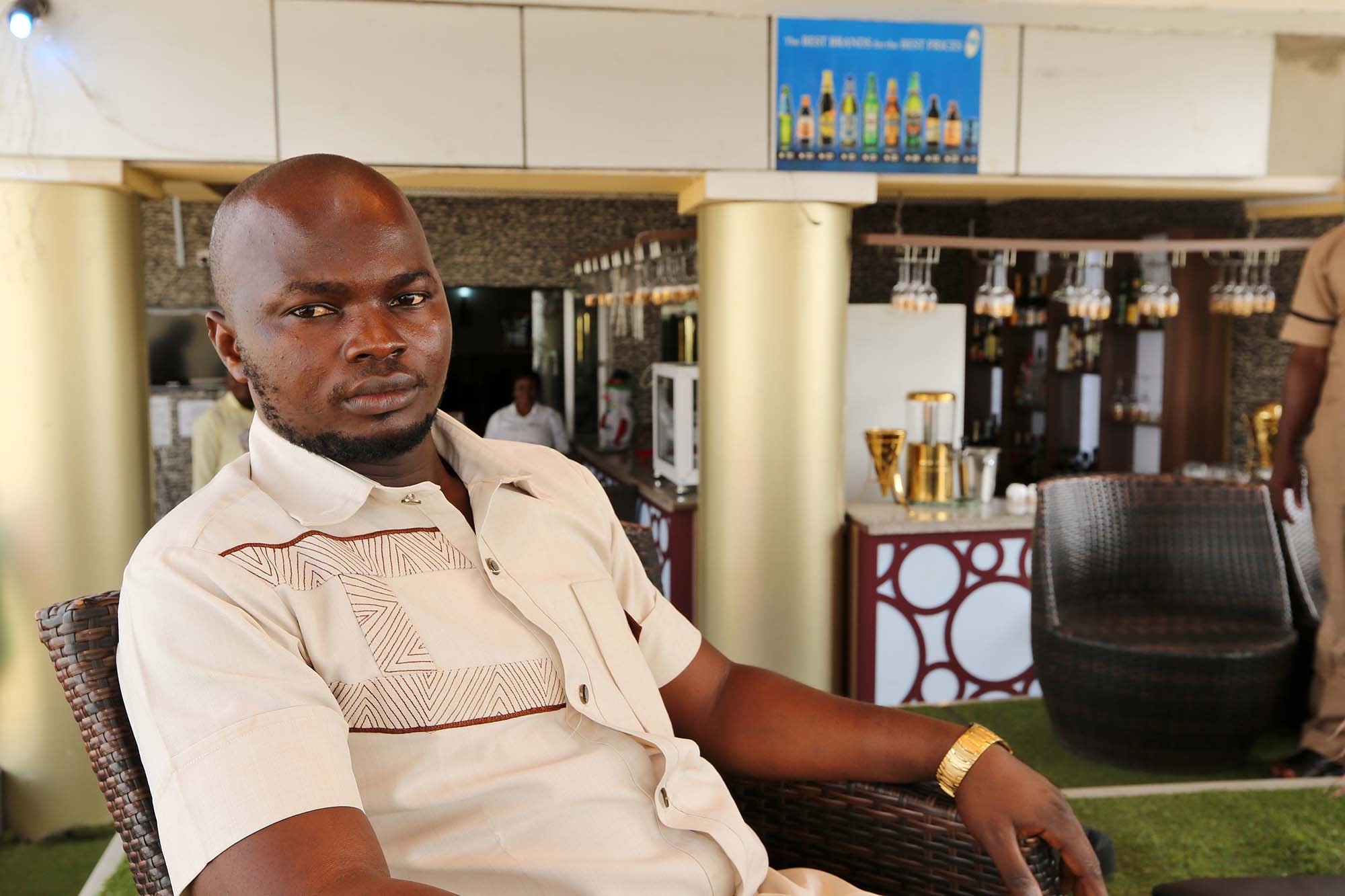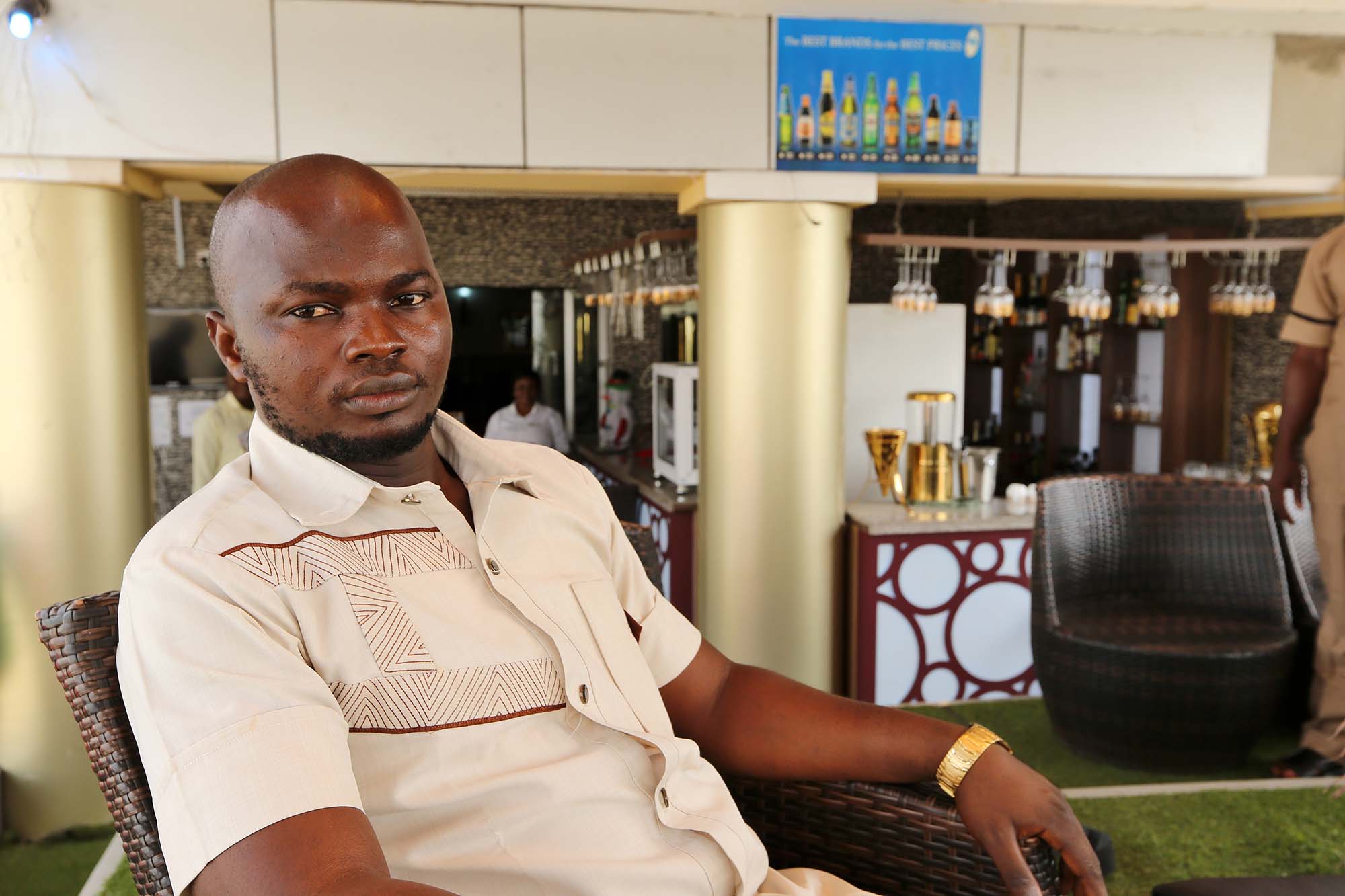 Yet the crash in crude prices has a silver lining for Nigeria: reducing financial incentives for oil theft.
Only three leakages were recorded last month by the government agency that tracks oil spills. That compares to 68 in January last year and 615 in all of 2015. Theft and pipeline sabotage cost the government, energy companies and local communities about $14 billion in 2014, according to the Stakeholder Democracy Network.
"When oil prices started to drop drastically, the theft business became not too juicy. At $100 oil, the guys are stealing and probably selling at $50-60 and it makes sense," said Kola Karim, the 47-year-old chief executive officer of Shoreline Group, a local producer with a license on oil fields near the city of Warri. "The big theft, I think, has gone down drastically. The local refining is still going on."
Along with low prices making the trade less profitable, criminal networks and ex-insurgents that colluded with Nigerian security agencies have been compromised by the change in government, said Mike Karikpo, an author of a book about oil theft in the delta.
"Since the entry of Buhari it seems to have gone down because those who were enablers at the presidency are no longer there," said Karikpo, a program officer at the Environmental Rights Action non-profit group. Former militants "had a free reign doing whatever they wanted, they could bring in vessels, pick up oil, and it was their own share of the national booty."
Other crimes, including kidnapping, are still thriving, with hundreds of people abducted each year. Politicians also pay armed thugs and the ex-insurgents to intimidate rivals and voters at election time, said Oyebamiji of the SDN, pointing to violence during ballots in the delta state of Bayelsa in January.
In a region awash with guns, it's now the young and jobless who weren't included in the amnesty that are the real danger, he said. "General" Mukoro agrees.
"We might not get back to the creeks, but there are people who will," Mukoro said. "Those people denied amnesty can have a u-turn in the struggle."
—With assistance from Paul Wallace, Tony Tamuno and Yinka Ibukun. 
Source:  Bloomberg
Copyright Ships & Ports Ltd. Permission to use quotations from this article is granted subject to appropriate credit given to www.shipsandports.com.ng as the source.