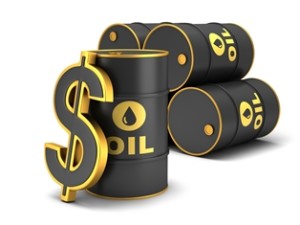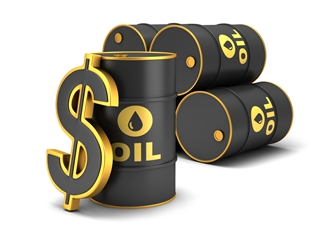 Oil prices rose on Tuesday, lifted by indications that supply is gradually tightening, especially in the Un ited States.
Brent crude futures, the international benchmark for oil prices, were at $51.91 per barrel at 0607 GMT, up 25 cents, or 0.5 per cent, from their last close. US West Texas Intermediate (WTI) crude futures were at $47.60 a barrel, up 23 cents, or 0.5 per cent.
"US crude oil stocks have been falling consistently in recent weeks. If the downtrend in oil inventories is maintained, then a bullish case can be made for oil, especially given the ongoing supply restrictions from OPEC and Russia," said Fawad Razaqzada, market analyst at futures brokerage Forex.com.
US commercial crude inventories have fallen by almost 13 percent from their March peaks, to 466.5 million barrels. And although US crude production has broken through 9.5 million barrels per day (bpd), its highest since July 2015, analysts said growth may soon slow as US energy firms are cutting the amount of rigs drilling for new oil.
Erik Norland of CME Group, a major commodity exchange, said: "It looks like the growth in US production is quickly running out of steam and, all else being equal, this should be good news for OPEC and the price of oil."
The Organization of the Petroleum Exporting Countries (OPEC) together with non-OPEC producers including Russia has pledged to hold back around 1.8 million bpd of output between January this year and March 2018 in order to tighten supplies and prop up prices.
The weekly rollout of data on US inventories starts later on Tuesday, giving the market a chance to see if the recent downward trend will continue.
Industry group the American Petroleum Institute publishes statistics on crude inventories and refinery operations for last week at 4:30 p.m. EDT (2030 GMT). On Wednesday, it will be the turn of the U.S. government's Energy Information Administration.
US crude inventories are expected to fall for an eighth straight week and drop by 3.4 million barrels, a preliminary Reuters poll showed on Monday.
"Attention now turns to this week's crude inventory figures tonight and tomorrow," said Jeffrey Halley, senior market analyst at OANDA in Singapore.
"The street will be looking for a continuation of the drawdown patterns seen of recent times to bring fresh buyers to the market. Disappointment could once again see oil bulls' hearts broken."