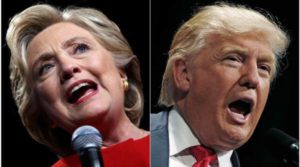 Oil prices rose on Tuesday ahead of the U.S. presidential election as investors unwound some of their recent bets against economically sensitive assets such as crude and equities.
In a swell of investor risk appetite, U.S. stocks racked up their biggest one-day gain since March on Monday.
It fed into an easing in the dollar that underpinned more risk-linked assets such as oil, copper and European equities.
The most recent polls have put Democrat Hillary Clinton ahead of Republican rival Donald Trump in Tuesday's election. Clinton is seen by investors as offering greater certainty and stability.
Brent January crude oil futures were up 42 cents at 46.57 dollars per, while U.S. West Texas Intermediate (WTI) crude futures were up 28 cents at 45.17 dollars.