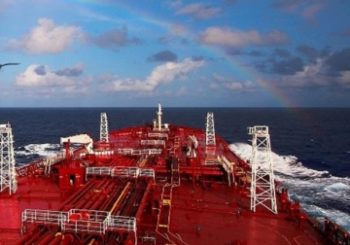 The Government of Canada has introduced the proposed Oil Tanker Moratorium Act in Parliament that seeks to formalize an oil tanker moratorium on British Columbia's north coast.
The proposed legislation aims to prohibit oil tankers carrying more than 12,500 metric tonnes of crude and persistent oils as cargo from stopping, loading or unloading at ports or marine installations in northern British Columbia. It applies to the shipment of crude oils defined by the International Convention for the Prevention of Pollution from Ships. It also applies to related oil products that are heavier and, when spilled, break up and dissipate slowly.
The proposed moratorium area extends from the Canada/United States border in the north, down to the point on British Columbia's mainland adjacent to the northern tip of Vancouver Island, and also includes Haida Gwaii.
The legislation proposes penalty provisions for contravention that could reach up to CAD 5 million.
Further refined petroleum products can be removed from the list on the basis of science and environmental safety, and products may also be added on this basis.
The Oil Tanker Moratorium Act complements the existing voluntary Tanker Exclusion Zone, which has been in place since 1985.
"The Government of Canada is committed to demonstrating a clean environment and a strong economy can go hand-in-hand. Tabling this legislation is another step towards fulfilling our promise to formalize the tanker moratorium on British Columbia's north coast. This, and other actions we are taking to improve marine safety through the Oceans Protection Plan, will protect the coasts and waterways that Canadians depend on for generations to come," said Marc Garneau, Canada's Minister of Transport.
The legislation is part of Canada's CAD 1.5 billion Oceans Protection Plan (OPP). The largest investment ever made in Canada's oceans and waterways, the OPP involves measures aimed at improving marine safety and responsible shipping, protecting Canada's marine environment, and creating new partnerships with Indigenous and coastal communities. 
Copyright Ships & Ports Ltd. Permission to use quotations from this article is granted subject to appropriate credit given to www.shipsandports.com.ng as the source.