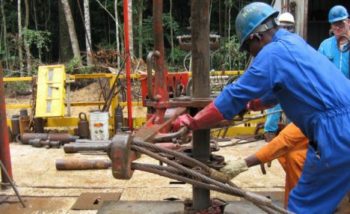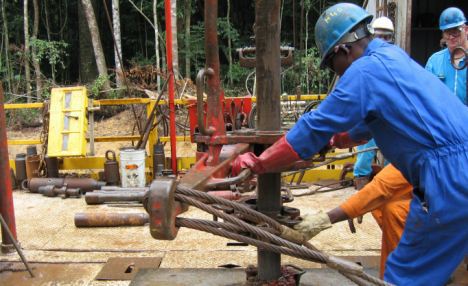 Two key unions in the oil industry have described the administration of current Group Managing Director (GMD) of the Nigerian National Petroleum Corporation (NNPC), Dr. Maikanti Kacalla Baru, as workers' friendly, the first time in many years workers will openly declare support for an incumbent GMD.
The workers under the Group Executive Councils (GECs) of National Union of Petroleum and Natural Gas Workers (NUPENG) and the Petroleum and Natural Gas Senior Staff Association of Nigeria (PENGASSAN) rated the Baru-led administration of the state oil company after a careful evaluation of his policies.
In a statement signed by the Group Secretaries of the two in-house unions, Comrade Sulaiman Sulaiman of PENGASSAN GEC and Comrade Uche Amara of NUPENG GEC, the workers said that they had been following the GMD's 12 Focus Area drive towards bringing back NNPC to the path of success with keen interest.
The unions commended the plans and pronouncements toward a comprehensive rehabilitation of the three nation's refineries to achieve optimal capacity utilization by 2017.
They noted that this is a clear drift from the initial position, which the unions always rejected, where important national assets were posited for sales as scrap, adding that the proposal to adopt a new model that will bring investors to increase productivity without having to lose jobs is commendable.
"The recent familiarization tour of all NNPC facilities by the GMD and the pronouncements made during the visits are clear demonstrations of Management resolve to carry along all stakeholders, especially the unions at all levels," the workers stated in the statement.
The workers listed areas such as promotions/redeployment, rehabilitation of refineries, and other welfare programmes including wage and retirement benefits, among others.
According to the workers, "The GMD's recent management's promotions/redeployment has created avenue for systemic growth, which has been the yearnings of the staff and unions. The unions are highly delighted that for the first time in several years, merit was considered and priority was given to qualified staff within the corporation.
"The unions are particularly delighted with the GMD's welfare programme which tends to address several issues including wage and retirement benefits among others.
"We believe that this practice if sustained will continue to boost staff morale and increase productivity. This is highly commendable and the Unions are committed to work with the GMD, Dr Maikanti Kacalla Baru towards any venture that will increase productivity and enhance the welfare of staff.