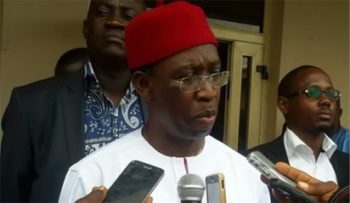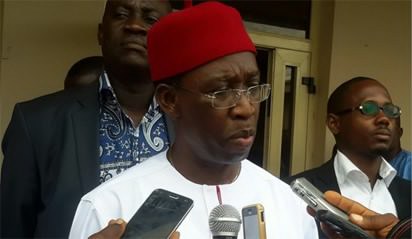 The Delta State Governor, Ifeanyi Okowa, on Thursday called on Shell Petroleum Development Company (SPDC) to resume full operations to Warri.
The governor made the call at the inauguration of the N123 million Ugborodo Ultra-modern Town Hall donated by SPDC Joint Venture.
Ugborodo community is host to many oil multinationals, including Chevron Nigeria Ltd.
Okowa, represented by the Commissioner for Oil and Gas, Mofe Pirah, said the state government would continue to provide a conducive business environment for the private sector to operate.
According to him, his administration will continue to upgrade infrastructure in Warri and environs.
Okowa appealed to other industries that left Warri to return.
The governor expressed the hope that with the proposed dredging of the Escravos by the Federal Government, more businesses would return to Warri which, he said, was the state's industrial hub.
He said, "I appeal to the industries that moved out of Warri during the crisis to come back; Warri is ranked among the most peaceful cities in the country.
"I want to also plead with Shell to return with the full complement of its western operations.
"The government will continue to provide conducive environment for the private sector to operate, that is why we keep our doors open to receive genuine suggestions and partnership in every area of human endeavours."
Okowa, who described the town hall as a good example of Corporate Social Responsibility, added that it was a way of building bridges of confidence and trust between the SPDC and the people.
He appealed to the Ugborodo people to use the facility responsibly.
Earlier, the Olu of Warri, Ogiame Ikenwoli, advised the people, particularly youths against obstructing development projects in the community.
"I thank the community for creating the enabling environment for this project to succeed. Youths are supposed to be agents of development, so, you should support Shell to attract more development,'' he said.
The General Manager, External Relations of SPDC, Igo Weli, said the 500-capacity ultra-modern town hall also had five offices, meeting room for 18 persons, one ICT room, a store and conveniences.
He said the project was chosen by the Ugborodo community as priority need and was directly supervised by the Ugborodo Project Community Trust under a Project Management Committee arrangement.