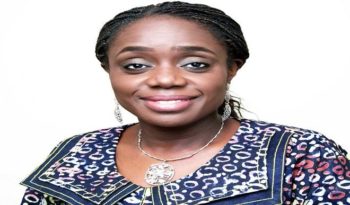 The Minister of Finance, Kemi Adeosun has said out of 70 million taxable adults in Nigeria, only 40 million of them pay taxes.
Adeosun  made the disclosure when she spoke at the first annual lecture of the Lagos State Professorial Chair of Tax and Fiscal Matters held at the Ade-Ajayi Auditorium of the University of Lagos.
She said about 13 per cent of the active tax payers have their taxes deducted at source under the Pay as You Earn (PAYE) category.
The Minister said tax policies cannot be rigid and needed regular reviews so that many more of the 30 million defaulters pay their taxes.
She said: "I have kept asking why the 30 million people have refused to pay taxes. Another major challenge is the fact that many Nigerians have other sources of income, yet they are only taxed only through the PAYE. Yet, they earn so much from part-time jobs, and extra businesses."
According to the minister, new tax policies in the country must capture online businesses, entrepreneurship and others such as the film industry, otherwise regarded as Nollywood.
Adeosun, who reiterated the importance of taxation to national development, noted that every developed country has a well developed tax policy and that Nigeria cannot be an exception.