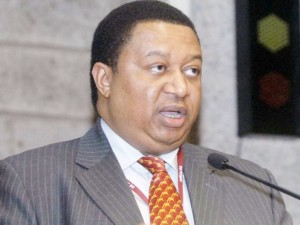 Oil-exporting cartel OPEC is optimistic that production cuts agreed with non-members to prop up prices will lead to a recovery in the market, its chief said on Wednesday.
"We are optimistic that the policy measures we have taken already place us on the path of recovery," OPEC Secretary General Mohammad Sanusi Barkindo said at an energy forum in Abu Dhabi.
OPEC members agreed in November to cut production by 1.2 million barrels per day for six months beginning from the start of the year.
Some non-cartel producers, led by Russia, joined in in December committing to cut output by 558 million bpd.
The OPEC chief did not take a position on whether oil ministers from participating countries would extend the cuts when they meet in Vienna next month.
"These 24 countries, I believe, will take a decision that will be in the best interest of not only producers but also consumers and the global industry in general," he said.
OPEC and non-OPEC producers said after talks in Kuwait last month that they were looking into extending the output cuts, as compliance with the agreement has increased.
Barkindo said the joint action has put OPEC and other producers in the "driving seat" to dictate events instead of "reacting to market developments."
The cuts were agreed to help restore market stability "by addressing one variable, which is stock," he said.
"As a result of the rising stock over the past years, the equation has gone out of balance."
All producers taking part in the cuts are committed to restoring stability, he said.
Oil prices have dropped by around half since 2014 and currently, hover just above $50 per barrel.