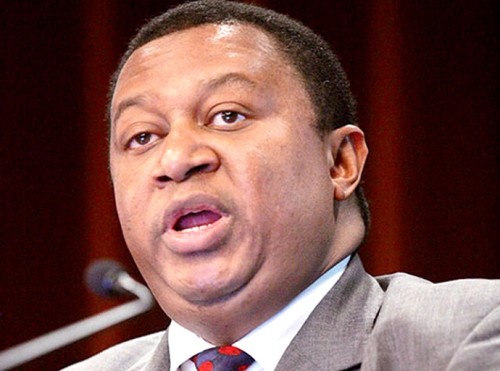 United Nations Framework Convention on Climate Change (UNFCCC) and Organisation of Petroleum the Exporting Countries (OPEC) has identified economic diversification as the leeway for building economic resilience.
Both UNFCCC and OPEC have therefore agreed to explore all available capacities, which can assist member countries in diversifying their economies and achieving transition of work force.
This call was made when Secretary General of OPEC, Mohammad Sanusi Barkindo, visited Bonn, to meet with the Executive Secretary of the UNFCCC, Patricia Espinosa, to enhance cooperation between the two bodies and exchange views on recent developments in the oil market.
According to a statement from OPEC, Barkindo and Espinosa, along with senior delegations from both organisations, discussed the importance of enhancing cooperation between the UNFCCC and OPEC, especially on matters related to climate change, sustainable development and economic diversification.
The meeting builds on the ongoing involvement of OPEC in climate change negotiations and the active participation of its member countries.
Barkindo congratulated Espinosa on the entering into force of the Paris Agreement and the significant and effective support provided by the UNFCCC secretariat in this process.
He pointed out that successful implementation of the Agreement is a priority for OPEC, adding that OPEC member countries have been involved in climate change negotiations and the implementation of the Convention since its inception process.
The UNFCCC secretariat shared information regarding a high level event on sustainable economic transition and economic diversification to be organised by the Moroccan Presidency during COP22.
The event is expected to be attended by ministers and heads of delegations and targets raising awareness of the importance of economic diversification and transformation in relation to the impact of the implementation of mitigation measures and how that is linked to sustainable development for many developing countries.
The leaders agreed that enhancement of cooperation between the two organisations is beneficial, particularly since the OPEC Secretariat is an intergovernmental organisation representing 14 developing countries, all of which are also Parties to the UNFCCC. Such teamwork enhances input from developing countries in the implementation of both the Convention and the Paris Agreement.
According to OPEC, the importance of inclusiveness and participation by all parties in implementing the Paris Agreement was emphasised during the meeting, taking into account that sustainable development and poverty alleviation are high priorities for all.