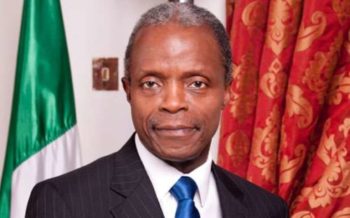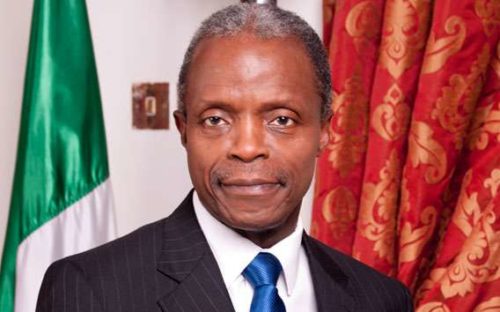 Vice President Yemi Osinbajo has called for the private sector commitment in economic development as the country exited recession.
Osinbajo made the call at the 2017 Nigerian Debt Capital Markets Conference and Awards in Lagos on Thursday .
Represented by Patience Oniha, the Director-General of the Debt Management Office (DMO), the Vice President  said that the Federal Government required the commitment of all in its diversification strategy to achieve the desired economic growth.
According to Osinbajo, with the growing population, the private sector participation is needed to complement the government's efforts in area of infrastructure development.
He said that the private sector participation was important because the sector was efficient in handling projects anywhere in the world.
On the Nigerian Debt Capital Markets (DCM), he said the private sector needed the market to succeed in business.
According to him, the country needs a world-class capital market, which is an important factor as regard bond issuance.
He said that the ability of all sectors to access the debt capital market was necessary to bring the desired economic growth and diversification.
Osinbajo added that the present determination of Federal Government on the ease of doing business was to enable more investments flow into the country.
According to him, the ease of doing business makes it easier for business start ups to grow their businesses.
On the impact of FMDQ to the nation's Debt Capital Market (DCM), the Vice President said that the existence of the platform had promoted the domestic fixed income market.
"FMDQ has a pivotal role to play in enabling the authorities meet the long-term projects required for the country," he said.
The Finance Minister, Kemi Adeosun, reiterated that the debt capital market was important in terms of providing funding in the development of infrastructure in the country.
"DCM will help in deepening the nation's finance market because we are going to see more direct portfolio investment into the country soon," Adeosun said.
She noted that government was restructuring the economy to give the nation's development a leap.
"My message to investors is to start taking positions now because Nigeria is growing aggressively economically.
"We are working very hard to use capital market to address the infrastructural deficit in the country.
"We have seen a lot of opportunities in the debt market to bridge the gap of funding infrastructure," she said.
Adeosun said that Nigeria had all the indices of development and the needed competitive advantage.