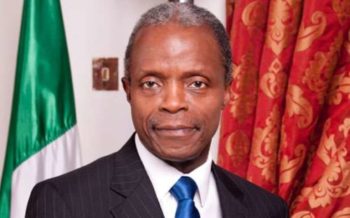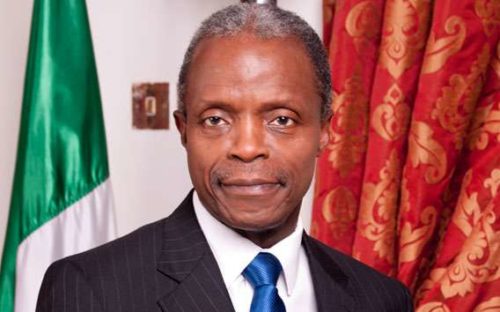 Vice President Yemi Osinbajo on Tuesday in Abuja inaugurated the Economic and Growth Recovery Plan (ERGP) Focus Laboratories on power, agriculture and manufacturing to fast-track economic growth.
He said that the newly launched Focus Labs would further boost economic growth and ensure that Nigeria continued its journey of building a competitive economy.
"The labs will operate by bringing together all private and public sector officials to achieve the ERGP's objective of reaching seven per cent economic growth by 2020.
"The Focus Labs are being conducted in three selected areas to accelerate investment and job creation.
"These specific areas are agriculture and transport, manufacturing and processing and finally power and gas sector," he said.
Osinbajo added that the laboratory groups were meant to bring private/public sector participants and potential investors together to think through the implementation of the specific areas of focus.
"We believe that working together as a group, we will be able to achieve these specific objectives that have been set out for us," Osinbajo said.
The Minister of Budget and National Planning, Sen. Udo Udoma, disclosed that the government was far from achieving the targets captured in the ERGP.
Udoma said government planned to improve power generation and its operational capacity to 10 Gigawatts by 2020, but two years to the deadline, it had only succeeded in generating four Gigawatts.
He said the Focus Laboratories would eliminate the bottlenecks that hinder private sector investment in the agriculture, manufacturing and power sector.
The Minister said this was important because $245.1 billion was required to implement the ERGP, out of which $195.98 billion was expected from private sector and $49.15 billion from the public sector.
Udoma said the three main objectives of the initiative were to create new investment opportunities for critical projects, job creation and resolution of complex inter-agency problems that inhibited private sector investment.