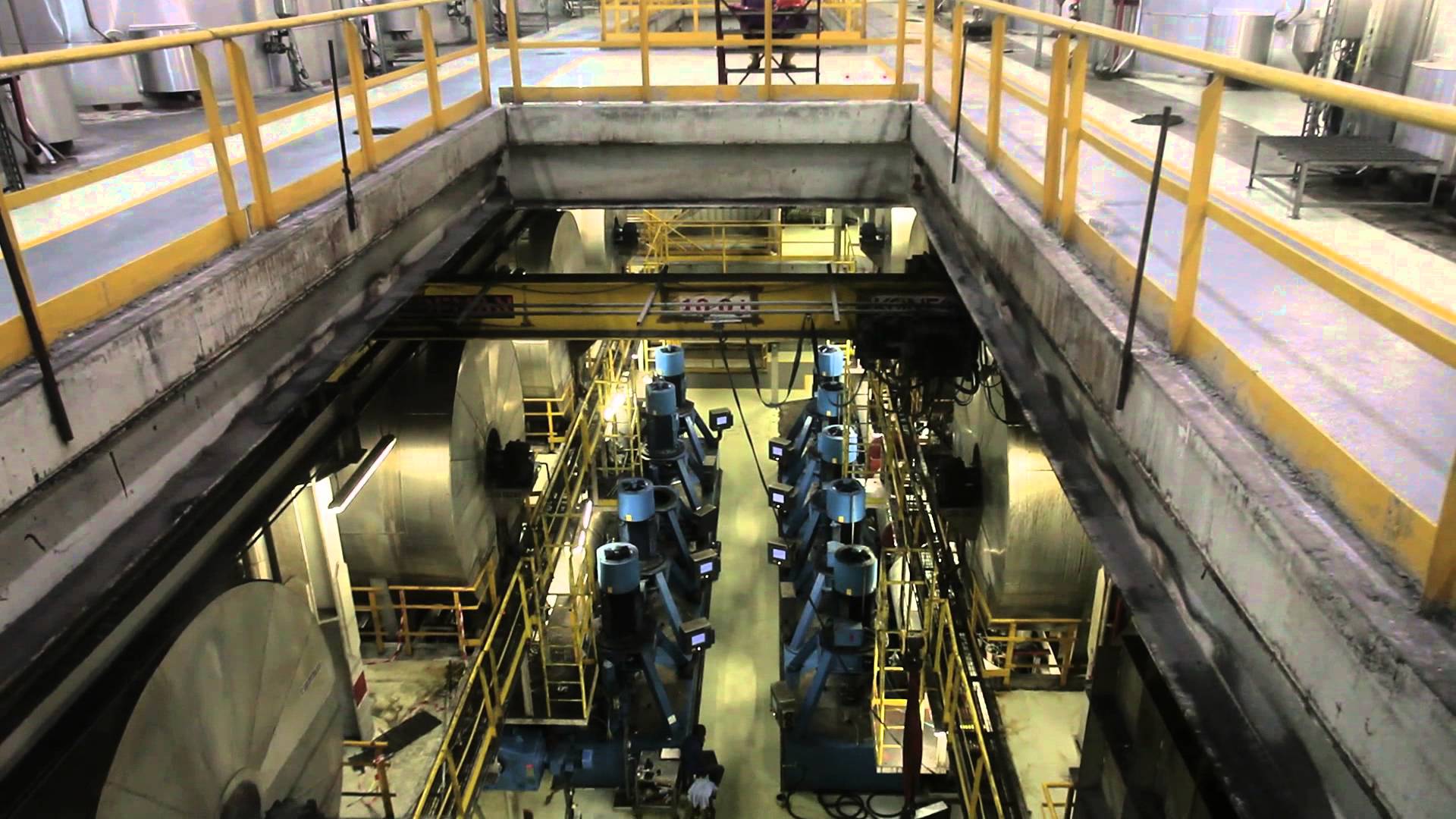 By Ace Omozuwa
Last week,   the Africa Development Bank (AfDB) disclosed her proposed intervention in Nigeria's industrial development. According to AfDB Manager, Industrial Development, Mr Alhassane Haidara, AfDB is poised to develop the industrialization policy of five African countries in partnership with United Nations Industrial Development Organization (UNIDO).
The objectives of this multilateral interventionism appear laudable, even though the methodology was not explicitly stated. Yet, it raises critical questions. How many developed nations of the West were industrialized as a result of policy interventions by multinational agencies? Did the policy agenda of transnational agencies help newly industrialized countries (NICs) to develop?  What is the core driver of initiatives like this? Is it the principle of reciprocity, risk-sharing or masked exploitation?
Some other questions appear pertinent. Should a nation state cede some sovereignty to multinational agencies in order develop economically?   Can multinationals drive development that satisfies present needs without compromising the capabilities of posterities to meet their own needs?  In formulating and executing interventional policies what viable strategies do transnational agencies employ in building trust-based relationship, developing collaboration mechanisms, facilitating exchange of information and knowledge, and assigning roles and responsibilities in order to promote a sense of ownership?
These questions are not fuelled byultra-nationalistic tendencies. They are vital so that we do not repeat past mistakes.  In the past, Nigeria's inputs to development initiatives formulated by transnational development agencies were embarrassingly negligible. Many failed. For, they did not take into account Nigeria's political, economic, cultural and religious ecosystem.  Another reason for such failures is the mental laziness that gives rise to one-size-fit-all approach to development.
Every day, we are reminded that Nigeria has the inherent capacity to become a leading player in the global economy, because of her abundant human and natural resource. Sadly, these flaunted capabilities have reminded underutilized as we have failed to industrialize.
It is a well-known fact that Nigeria's industrial sector is moribund. It critically needs revamping.  It is a national tragedy that we were blinded by petro-dollar.  Due to this self-inflicted blindness, we failed to pay attention to the signs of industrial capitulations, did not take remedial actions, and we allowed Nigeria's economy to become monolithically suicidal.
Our experiences have shown that oil revenue does not drive sustainable development.  It promotes cronyism and economic rent. Ever since, the late 1960s, oil and gas resources brought billions of dollars into our national coffers. This unfortunately led to the criminal neglect of vital sectors.  Agriculture, which was the mainstay of the immediate post-independence economy, provided jobs for approximately 40 percent of the population, was not given governmental support. Unarguably, revenues from oil exports have undermined Nigeria's development potential.  They have contributed to industry stagnation.  One example will suffice in this regard; the textile sector.
During the 1980s, Nigeria had well over 180 functional textile mills across the six geopolitical zones.  In terms of employment opportunities, it was second to agriculture. It provided about a million jobs. It accounted for over 60 per cent of the textile industry capacity in West Africa. The human implication of this is that millions of households were empowered to live the good life without seeking social support.
Nigeria is underdeveloped because of a lack of holistic homegrown industrial development plan, not for lack of foreign interventionist measures.  We lack an industrialization plan that is devoid of western influences.  Our attempts to leap from the backwaters to the forefront of global development have suffered many setbacks.  This is due to the fact that, wemistakenly equate development with westernization.
In the 1970s, many Latin American countries and the Asian Tigers were wise enough to refuse westernization paradigm of development. Sadly, Nigeria, and, many African countries made herculean efforts to implement the paradigm.
Wehave discovered that the best that can be obtained from implementing westernization paradigm is an illusion of development. Our uncritical wholesale adoption of western-styleeconomic system, tastes, consumerism and democracy led to shambolic development. We must not forget the regrettable outcomes of Babaginda's policy outsourcing, which led to austerity measures.
Nigeria cannot sustainably develop without Nigerians. This does not invalidate the fact that foreign aid and multilateral interventions do contribute to national development. Ratherthe point to note is that such aids are largely tokenistic.  Until we truly internalize this fact we may not cast off our dependency syndrome, and meaningfully task and fund our research institutions.
This is the time for the Bank of Industry (BOI) to play leading roles in Nigeria'squest for industrial development.  There are many innovative industrialists that can push Nigeria forward, if BOI can finance their acquisition of plants and equipment, and render business support services.  BOI should endeavor to democratize ease of access to long-term loans at single-digit lending rates. It does not make economic sense for politicians and their cronies to have access to credit facilitate while true development drivers cannot.
In fact, the premier development bank can do more than that. It can mobilize consortiums of stakeholders and articulate a master plan for industrial development. It can liaise with research institutes, universities and aid the commercialization of their innovative research outcomes.
At the last trade fair put together by the Federal Ministry of Science and Technology, which held at the Eagle Square, Abuja, many prototype products were on exhibition. They are products of time-consuming and capital-intensive research. But because of the gap between knowledge production and commercialization, these products are not mass produced. BOI can play assistive roles in bridging this identified gap.
If the next decade will be characterized by speedy and sustainable development, the groundwork must be done now. We cannot abdicate the responsibility of our industrial development to transnational bodies. Their commitments are fickle. Their methodologies are alien to our political culture.  The arrogance of their vertical top-down approach is off putting to the pool of experts in Nigeria. We need to look inwards.  We need to effectively harness our national assets. This requires planning.
We needa comprehensive industrial development plan.  We need a plan that will provide solutions to the perennial challenges that have ruined the manufacturing sector. We need a plan that incentivizes the development of critical industrial infrastructure. The needed plan must accord top priority to providing power for industrial usage. It must also ensure that the cost of borrowing is low and less bureaucratic.
Also, the looked-for plan should spur government to create an enabling investment climate for industrialists. Very importantly, the plan should make room for the establishment of intervention fund for the real sector.
Industrial development cannot transpire where workers are largely unskilled or sub-skilled.  Hence, it is important for government to create schemes that will develop skills, particularly, for young Nigerians.   We need policy aimed at tooling and retooling those in the labor market. Since, it is often said that most young Nigerian graduates are unemployable.
It is also important for us to consider our tax systems. They should be friendly to the growth and development of industries. It will not be harmful to the economic wellbeing of the nation; if government decides that nascent industries should receive generous tax concessions.
Our national consumption habit is a clear manifestation of cultural cringe. Our cultural preference for foreign made goods has turned Nigeria to a consumption-based economy. We consume what we do not and cannot produce. We consume anything with foreign label even if its local counterpart ishigher in quality and cheaper.   Therefore, any great attempt to industrialize Nigeria is likely to fail without a culture shift. We should learn from China.  Due to looming trade warwith the United States of America, the Chinese government and popular musicians are using music to promote the consumption of Chinese made products.  They are creatively dissuading people from buying gadgets like Apple.
The proposed policy intervention of AfDBneeds input from Nigerian experts.  It cannot benefit Nigeria without the involvement of Nigerian policymakers, right from its incipience. There is no deficit of expert policymakers and institutions in Nigeria that will justify the seeming unilateralism. We cannot "outsource" policy formulation. It is not the pathway to growth.
Nigeria cannot afford to play second fiddle in her industrialization drive. Government is very aware of this fact. In part, it explains why the Bank of Industry (BOI) was created. I am optimistic that the over 120 accredited Universities in Nigeria, the 22 research institutes, the National Planning Commission, Small and Medium Enterprise Development Agency of Nigeria (SMEDAN), Nigerian Export-Import Bank (NEXIM Bank),  and many other research agencies can effectively drive the process of industrializing Nigeria, if adequately tasked, funded and managed.
Copyright Ships & Ports Ltd. Permission to use quotations from this article is granted subject to appropriate credit given to www.shipsandports.com.ng as the source.