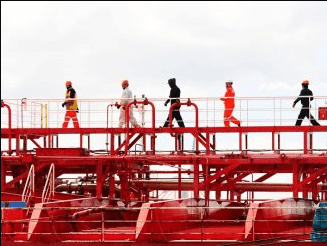 Panama has facilitated more than 11,000 crews changes between 19 March and 28 October this year.
Crew change has been the biggest issues facing the shipping industry this year with some 400,000 seafarers left stranded either on vessels or ashore due to Covid-19 travel bans and restrictions.
Panama is one location where international crew change has become possible and a total of 11,050 changes have taken place since the world started to lockdown on 19 March.
The change which breakdown into 7,323 repatriations and disembarkations and the embarkation of 3,727 seafarers of various nationalities, including Panamanians, from different types of vessels that arrived in Panamanian waters and ports, both by sea and by air.
Tocumen international airport, the main air terminal, resumed operations 12 October for international commercial flights, after seven months of paralysis of the industry because of the pandemic. This reactivation has contributed to normalise and facilitate the relief and change of crews in the ships that are in Panama's waters.