Complied by Oluwatoyin Amao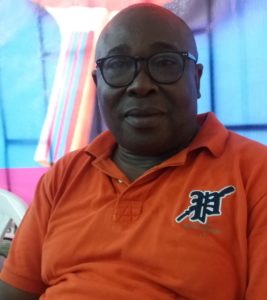 This table tennis championship has brought together all maritime stakeholders; allowing us to interact and know one another. It is a competition that should be organized more often. It brings out the professional sportsman in us all.
Kennedy Lawson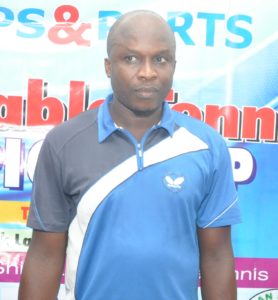 This competition is an opportunity to socialize with a lot of people in the maritime sector; such opportunities are not always readily available. It has also brought unity amongst us all. There is a lot more improvements in this year's competition than those of previous years in terms of the value of the money and the number of participants who turned up. Last year, the players were not up to 30 but this year, I can see more than 60 players. The standard of the competition is getsbetter with each year and I know next year is going to be better than this. The organisers of the competition should be encouraged by the top notch stakeholders in the maritime sector so more improvements can be made.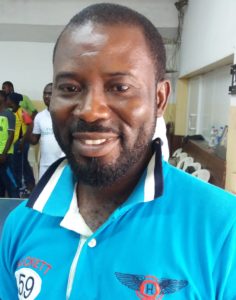 It has brought togetherness and love among stakeholders because we are not familiar with ourselves in the sector. Last year, I met new faces and this year I am meeting new people. Also, in socializing with other tennis players, we find out how we can be of help to each other beyond the competition.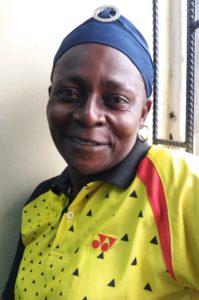 This competition has done a lot for the maritime industry in terms of uniting all the stakeholders. I also noticed a lot of improvements which is quite encouraging. The prize money increased substantially compared to the first year the table tennis championship kicked off. That alone would trigger more people to be involved. I would like Ships &Ports, the organisers of this competition to createawareness to draw more women into table tennis. I am the only female contesting against so many men in this game. Right from the first year of this championship, I won title of best player until last year when I lost it. I still couldn't win the title this year because the game is getting more dominated with men who play better. It is my belief that by next year, the competition will take a new dimension where the male players will play against each other and female players will also do likewise. Also, there should be reward for the 4th and 5th player.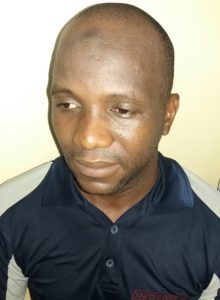 It has brought love, unity and togetherness among stakeholders in the maritime industry. I came all the way from Nigerian Ports Authority, Calabar and I am happy to meet with different faces I have never seen in the sector. With a lot of awareness, I believe more people in the sector will participate in this championship. With time this competition will expand more than it is now because it takes off the stress we face at work and is an avenue for recreation.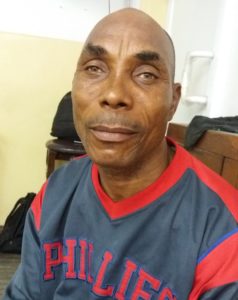 This competition has brought about social interaction and exchange of ideas. It is expanding every year; more players are now participating. The take home prize has also increased and that means players put in extra efforts to see that they win. It is not just a game to catch fun but a game that requires you to put your mind, body and strength to it. With the rate at which the competition is growing every year, I feel it is time for the organisers to do more awareness by writing letters to all maritime firms in Nigeria, in other to make it a big event that will bring top leaders in the maritime sector together. Stakeholders should also be notified two to three months to the competition, so that they can prepare their athletes ahead of time.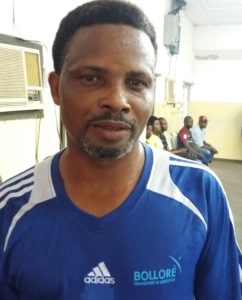 This competition is a very good gesture from Ships&Ports. At the initial stage I was not aware of a competition like this in the maritime sector until I saw the advert in the newspaper. I was encouraged by a colleague to put in for the 5th year edition and I am happy I did because I won the game last year. Since I have been eager to know when the competition will take place this year. I am here again for the 6th edition although I won the 3rd place. More players are participating and this means the competition is growing every year; it will be appreciated if more companies can join in sponsoring this game so that it can go a long way for the maritime sector. If the organisers can get a good club of their own where this can be held every year, it would be much better than renting a place. This will enable players get access to top notch equipment and facilities because table tennis is about foot work, swinging of hands, moving from one side to another. We can accomplish this through a lot of awareness.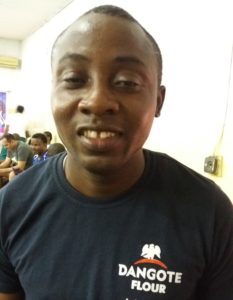 The competition is good and should be encouraged every year because from this, one canget professionals willing to represent the maritime sector not only at local level but also at international level. I appreciate the effort of the organisers, Ships & Ports. More awareness should be encouraged in order to attract more sectors of the economy. It can be a global event. This has brought unity among stakeholders in the maritime industry and I know as time goes on more sponsors will contribute to the growth of the championship so that players can be motivated to partake in the game.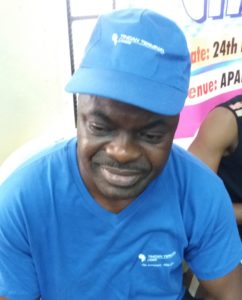 This type of competition should be encouraged; I see it as a motivator, bringing together of talented persons who are stakeholders in the maritime industry. It nurtures good relationship amongst us. I give kudos to Ships & Ports for organizing this annual event in the last six years; it is commendable. I want to urge them to ensure that the best players are not paired together to play the first game; rather good and fair players should be paired to play against each other. Also, this competition is an avenue for learning and improving on oneself. It is the type of game that head of maritime companies should encourage their staffs to join every year.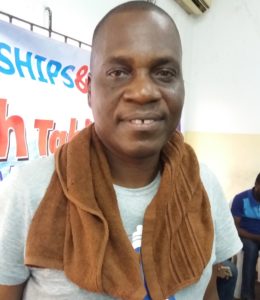 This competition is a good thing to happen to workers in the maritime sector. It has brought people together to socialise and also keep fit physically. I want to commend the organisers for putting this together;I feel glamour can injectedinto the championship through entertainment. I will suggest that players should come in their company branded jerseys; this will add more colour to the event. This is a welcome development in the area of sports for the maritime industry and I believe this will open more avenue for other sports to come in.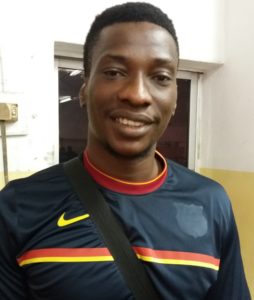 Though this is the first time my company is participating in this competition. I want to commend the organisers for this because it is entertaining, educative and encourages unity among stakeholders in the sector. For my team, we were mediocre participants because we had no idea it would be this challenging. I know by next year we will come fully prepared with well-trainedplayers. This competition is fun-filled and it has brought everyone together. You realise that there is more to life rather than work. The turnout of the competition is encouraging and I know it will keep improving every year.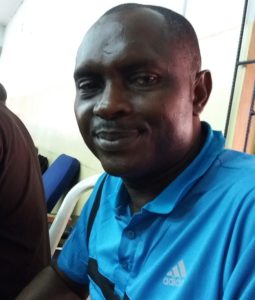 The competition is a good initiative; it brings everyone together, an avenue to meet new faces in the sector. There should be more awareness in the national dailies for every organisation in the maritime sector to get involved. It would be great if the maritime sector can have a space where this can be done every year.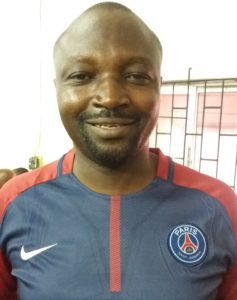 This competition is a good one; it showcases the talent in different companies in the maritime sector. I see a lot of skills in the stakeholders. The organisers have earned a well-deserved commendationfrom everyone that participated because it is not easy to put up such a competition especially in this sector. I want to urge maritime firms to sponsor this competition so that a lot of entertainment can be put into this. More sponsorship will also mean more publicity, so that other sectors in the economy can use this as a yardstick for other sport activities too.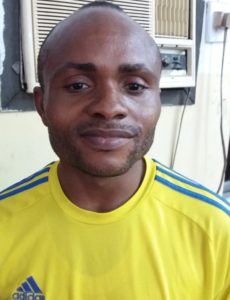 The competition is interesting and I look forward to it every year. It brings out the best in people; I didn't expect people to put so much zeal and strength into this. I thought it was just to have fun and meet people but with what I have seen today, people didn't come to joke; they are playing to win a prize. I want to thank the organisers for putting the sportsmanship spirit together. As time goes on the cash prize will be higher, so I also want to urge the organisers to also reward the 4th and 5thplace winners.
Copyright Ships & Ports Ltd. Permission to use quotations from this article is granted subject to appropriate credit given to www.shipsandports.com.ng as the source.