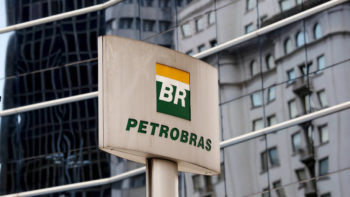 Brazil's state oil company Petrobras on Thursday received some $200 million in recovered funds from the giant "Car Wash" anti-corruption crackdown.
The restitution of 654 million reais was announced by the troubled oil major in Curitiba, where the anti-graft investigation is headquartered.
The latest payment means that Petrobras has now recovered 1.48 billion reais ($470 million) as a result of the probe.
Petrobras is at the center of "Car Wash," which starting in 2014 uncovered systemic embezzlement and bribery involving a network of politicians and company executives. Some of Brazil's biggest business figures and politicians have since been arrested or investigated.
"Petrobras has been cooperating with prosecutors, the federal police, the federal tax authorities, and with the other competent authorities since the start of the investigation, while improving its mechanisms for control and decision making," Petrobras said.
Petrobras said it had been "recognized as a victim" and that "judicial measures will continue to be taken against companies and persons, including former employees and politicians, who damaged its finances and image."
Agency Report