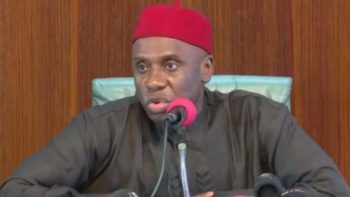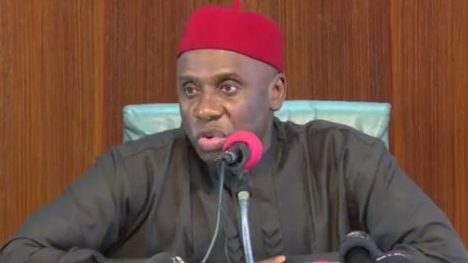 The Minister of Transportation, Rotimi Amaechi, has disclosed that the Port-Harcourt to Maiduguri rail line will cut across six states of the federation.
Addressing reporters on Friday in Abuja after inaugurating the board of parastatals under the ministry, Amaechi said the rail line will cover a total of 2,000 kilometres. The states are said to include Imo, Anambra, Ebonyi, Gombe, Adamawa and Yobe.
The minister said President Muhammadu Buhari had approved the rail line in August 2017, alongside rail lines from Kano to Daura, in Katsina state; Kano to Maiduguri, Makurdi to Jos, and Jigawa to the Niger Republic.
Amaechi said the Federal Government is currently working on the Lagos-Ibadan rail line.
He said the contracts of the line from Ibadan to Kaduna and Kaduna to Kano had been awarded.
"We have forwarded our documents for the loan to the China Nexim Bank hoping they will give us the loan this year in order for construction to begin.
"We are negotiating for the contract of Port Harcourt to Maiduguri which is about 2,000 kilometres because it has to take a spur from Owerri through Nnewi and Awka. Then from there to Abakiliki, while proceeding on to Gombe where we take a spur to Yobe; I think we got up to Yola, and then to Borno," he said.
Amaechi said the rail lines will ease transport difficulties between Kaduna and Abuja and that "a lot of people scared of road accidents will now use the rail."
While inaugurating the board members, the minister urged them to put in their best while on their respective posts.