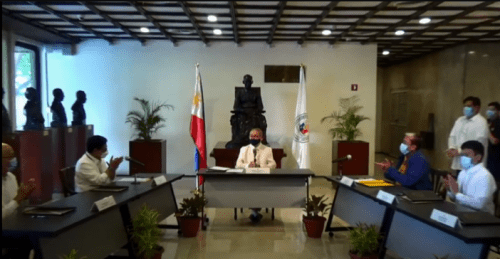 The world's largest supplier of crew to the international shipping industry – the Philippines – has opened a "Green Lane" for seafarers to allow for free movement and crew change.
In a move that should ease the crew of many thousands of Filipino seafarers stranded at sea the Philippine Green Lane Joint Circular was signed on Tuesday, led by Philippines Foreign Affairs Secretary Teodoro L. Locsin Jr.
The joint circular takes effect from today, 2 July, and will allow for the safe travel of seafarers subject to health protocols from the Philippines government.
"The Philippine green lane to facilitate the speedy and safe travel of seafarers including their safe and swift disembarkation and crew change during the Covid-19 pandemic," said Locsin.
"We are aware the covid-19 pandemic and the resulting restrictions have caused thousands of seafarers to be stranded at sea and they have to extend their service after many months at sea, unable to be replaced after many long hours of duty.
"With these guidelines we are answering the call of the International Maritime Organization (IMO) and the maritime industry to put in place a framework to ensure safe ship crew changes and travel during in the Covid-19 pandemic. And we are doing more," he stated.
The Philippines Department of Foreign Affairs said that the Joint Circular covered seafarers, licensed manning agencies, shipping companies, airlines and other entities involved in facilitating the travel of seafarers for purposes of crew change and repatriation during the Covid-19 pandemic.
A lengthy lockdown in the capital Manila, lifted in June, had previously meant seafarers that had been successfully repatriated were unable to return the homes in the provinces.