La Tante DC 10
This DC10 plane converted into a restaurant was formally owned and operated by Ghana Airways. La Tante DC 10 restaurant is a well-known restaurant located in the capital city of Ghana, Accra. It serves Ghana and West African dishes such as banku and tilapia fish.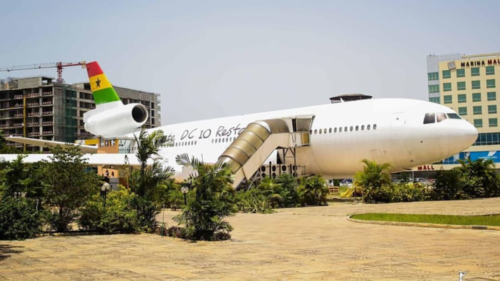 Runway 1
The Runway 1 is a multi-cuisine restaurant, located in Delhi, India. This former Air India Airbus A320, converted into a luxury restaurant, has a wide variety of food and cuisines.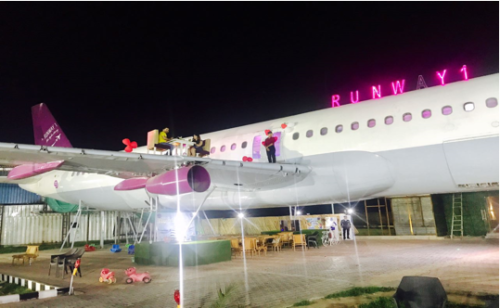 Hawai Adda
This airplane, which was also an Air India aircraft Airbus 320, was converted into a luxury restaurant serving vegetarian dishes only. It is located in Ludhiana, India.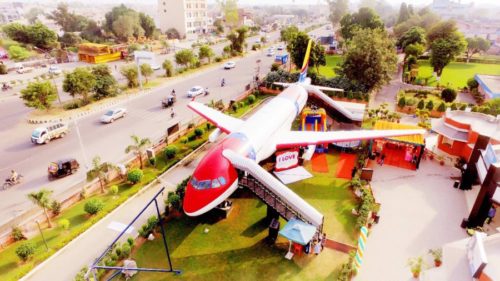 EL Avion Restaurant and Bar
This C-123 Fairchild cargo plane was converted into a restaurant and bar known as the El Avion Restaurant and Bar in Manual Antonio, Costa Rica. The restaurant is seen as one of the most photographed plane in the world.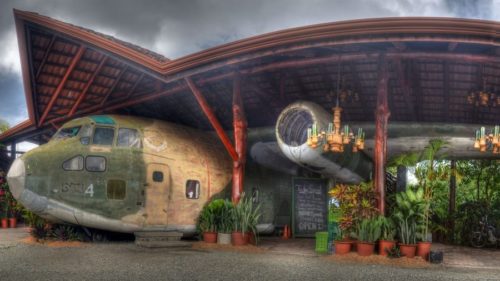 Colorado Airplane Restaurant
This restaurant is located in Colorado Springs, United States. This old Boeing KC97 tanker was used to refuel missions in Europe. Seen as one of the largest propeller aircraft ever made, it was converted to a restaurant serving a wide variety of food and drinks in the centennial Western U.S. state.