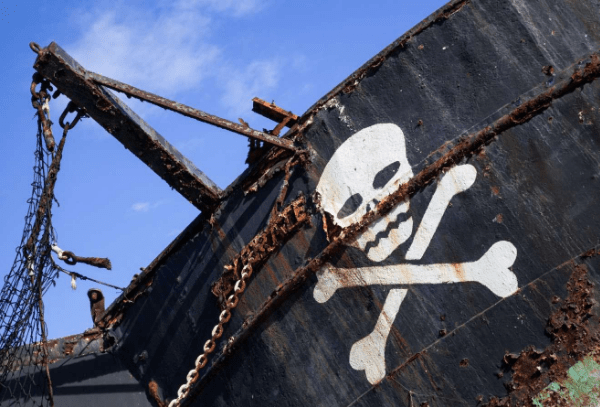 There has been a significant drop in cases of piracy and distress calls from ships along the Saudi and Yemeni coastlines, and the Horn of Africa this year.
There were 22 reports of attempted piracy at different locations in the Gulf of Aden and the Horn of Africa from January until mid-October this year, compared to 67 reports last year.
This is according to the search and rescue centers in Jeddah, Gulf of Aqaba and Sanaa's Regional Maritime Information Sharing Center, a local publication reported recently.
Col. Naji Al-Juhani, spokesman of the Coast Guard in Makkah, said there were no incidents of kidnapping, fires or damaged ships seeking assistance. "Piracy and armed robbery declined significantly because of international efforts to combat this phenomenon, and coordination and exchange of information with regional and global maritime centers."
He said the center assisted with three rescue and evacuation operations in cooperation with Makkah air security agencies and ports along the Red Sea. He said the center works around the clock to tackle incidents in Saudi Arabia's territorial waters.
He said a special Border Guard unit was formed to combat piracy and armed robbery outside the country's territorial waters, in coordination with the Royal Saudi Naval Forces and other international agencies.
Al-Juhani said the Border Guard's two centers for search and rescue operations in Jeddah and Dammam are the first such facilities in the Kingdom dealing with disasters at sea. "The centers are equipped with the most advanced technology and operated with satellites," he said.
He said that some of the Border Guard's achievements last year include seizing 550 kg of hashish, arresting 42 infiltrators from various Arab countries, and rescuing a number of people in trouble at sea.
He said the Border Guard dealt with 15 people who had drowned in places where swimming was not allowed.
In addition, it recorded 37 violations of fishing and picnicking rules, and found 258 people in violation of safety and security regulations.
Copyright Ships & Ports Ltd. Permission to use quotations from this article is granted subject to appropriate credit given to www.shipsandports.com.ng as the source.