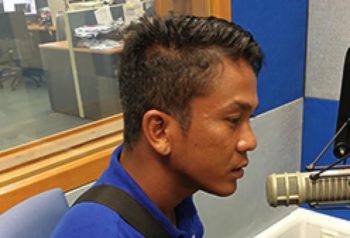 By Jite Eriabie 
Although piracy figures have fallen it remains a "massive concern" for seafarers according to charity Sailors' Society.
In the first nine months of 2017 the International Maritime Bureau (IMB) said there were 121 incidents of piracy and armed robbery against ships reported, including 92 vessels boarded with five hijackings, 11 attempted attacks and 13 vessels fired upon.
"The fear of piracy is a massive issue for seafarers. While we are encouraged that incidents of piracy are generally decreasing, piracy is a still a major concern and any incident is one too many," said Stuart Rivers, CEO of Sailors' Society.
"Survivors of piracy and kidnappings are exposed to violence and terror, which can have a devastating impact on them and their families for years to come."
The charity has set up crisis response centres in Asia, Africa and Europe to support the victims of pirate attacks.
"By coming alongside these survivors and their families, we can work with other agencies to help them come to terms with what has happened and give them financial, physical and psychological support to help them pick up the pieces of their lives," Rivers said.
The Sailors' Society has been supported the crew of Naham 3 who were held hostage by Somali pirates for nearly five years. Adi Manurung is one of the crew who turned to the Sailors' Society for support and said he and his colleagues ate mice and wild cats during their captivity.
"I thought that I would die," he said. "There was no hope."  
Copyright Ships & Ports Ltd. Permission to use quotations from this article is granted subject to appropriate credit given to www.shipsandports.com.ng as the source.