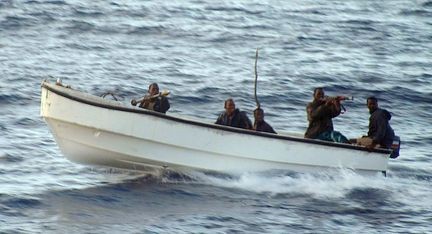 Two more ships have been hit by pirates in the eastbound lane of the Singapore Strait with the stealing of engine spares again the target, Asian piracy watchdog, ReCAAP said in a statement sent to SHIPS & PORTS on Monday.
ReCAAP said on 9 February at 0220hours, six pirates armed with knives were spotted in the engine room of the 58,000 dwt Greek-owned bulker, White Spirit, while it was transiting the eastbound lane of the traffic separation scheme (TSS) in the Singapore Strait.
"On seeing the crew the perpetrators ran onto the deck and escaped. Nothing was reported to be stolen," it said.
The piracy watchdog said in the second incident just over half an hour later at 0252hours, a perpetrator was spotted in the engine room of the Indian aframax Swarna Jayanti.
It said the alarm was raised and a search conducted for the perpetrator who could not be found, however, some engine spares were missing.
"Since the perpetrators of these incidents are not arrested, there is a possibility of further incidents reported in the Singapore Strait. All ships are strongly advised to exercise utmost vigilance, adopt extra precautionary measures and report all incidents immediately to the nearest coastal State," ReCAAP said.
The latest incidents bring to six the number of incidents in the eastbound lane of the TSS in the Singapore Strait this year.
There were 16 similar incidents in the area in 2019; 12 in November and December, and it is believed the attackers were targeting to steal engine spares.
ReCAAP called for increased patrols by the littoral states of Singapore, Malaysia and Indonesia.