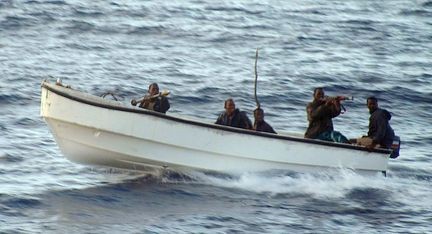 Pirates are reported to have attacked the containership Tommi Ritscher off Cotonou, Benin holding eight of the crew hostage. 
The Portuguese-flagged boxship was boarded by an unknown number of people from a speedboat at Zone 3 anchorage, Cotonou, according to Dryad Global.
A naval patrol vessel is understood to have approached the Tommi Ritscher after it was boarded and the speedboat fled leaving the pirates onboard. Eight crew are believed to be being held on the vessel while 11 more have sought safety in the citadel, Dryad said.
Crew members are understood to be Ukrainian, Bulgarian and Filipino, and two naval vessels are currently at the scene.
The 2014-built containership is managed Transeste Schiffahrt in Germany, and owned Woollerton Shipping, according to the Equasis database.