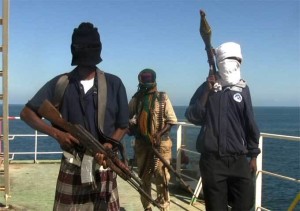 Russia said Thursday that three of its nationals were taken hostage by "bandits" after an attack on a commercial ship off the coast of Benin at the weekend.
"As a result of an attack by bandits on November 27, three sailors, Russian nationals, were abducted and taken away to an unknown location," the Russian foreign ministry said in a statement.
"There has been no communication with them for the moment," it said.
The refrigerated cargo ship Saronic Breeze was hijacked but attackers later released the vessel with most of the crew, which had a total of 18 Russians and Ukrainians.
"The ship with the rest of the crew members has returned to port in Cotonou," the ministry said, adding that all of them were healthy.